Rate Reset for Some Homeowners May Trigger Defaults
By Carole Fleck , March 12, 2014 12:42 PM
The home foreclosure crisis that swept through the nation during the Great Recession may not be over for thousands of troubled borrowers.
Some homeowners who sought help from the government's Home Affordable Modification Program (HAMP) are about to see their mortgage payments rise this year. In some cases, those payments co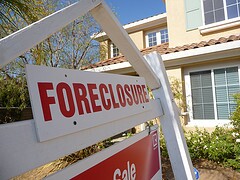 uld eventually go up by more than $1,000 a month, according to the Washington Post.
The loan modification program lowered monthly mortgage interest rates for some 1.3 million at-risk homeowners beginning in 2009. The program kept those modified interest rates, many as low as 2 percent, for a five-year period, according to Tim Bowler, a Treasury Department acting assistant secretary.
>> Sign up for the AARP Money newsletter
Beginning this year, at least 30,000 borrowers will see their interest rates rise by 1 percent each year until they reach the mortgage rate that was prevalent when they entered the program. An estimated 800,000 borrowers remain in the government program, the Post said.

"Right now, we do not see a lot of data that says people whose loans have reset are more likely to default after being current for five years," Bowler told AARP. "This is an issue we are closely monitoring and we are determined to stay ahead of the curve."

Lori A. Trawinski, a senior strategic policy adviser for AARP, says the resetting of interest rates could cause homeowners to default if they can't afford their monthly house payment.
"If you don't have enough income to support the higher payment, you won't be able to stay in your home," she says. "The lack of income was the original problem, and several years later the situation has not improved for many people. The jobs situation continues to be difficult for many older people who lost a job, because finding another one takes longer - if they can even find one. And it is often at lower pay than the job they lost."
Nearly 7 million homes were lost to foreclosure from January 2008 to January 2014, according to RealtyTrac, which tracks foreclosures nationwide.
>> Get discounts on financial services with your AARP Member Advantages.
According to an AARP report, "Nightmare on Main Street: Older Americans and the Mortgage Market Crisis," released in 2012, more than 1.5 million people age 50-plus lost their homes to foreclosure since 2007 and at least 3.5 million more remained at risk.
If you're worried about losing your home and you're age 50 or older, you may want to contact AARP Foundation's Housing Solutions Center at 855-850-2525. You'll be connected with a government-certified counselor who can offer you advice and guidance.
It's also not too late to enroll in the government's HAMP program. It's been extended until December 2015.
Photo: Jeff Turner/flickr
Also of Interest

See the AARP home page for deals, savings tips, trivia and more