Shake Shack – Burger or Shares?
By Allan Roth, January 29, 2015 10:42 AM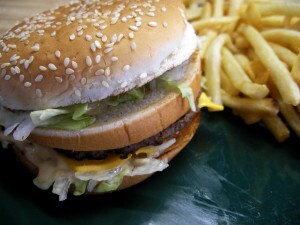 New York-based hamburger chain Shake Shack plans to go public soon by issuing stock in an initial public offering (IPO). Yahoo Finance says it's a hot offering, and the company has raised the price target to between $17 and $19 a share. Should you bite?

It's very tempting, especially when looking at other restaurant chains like Chipotle (CMG), which went public in 2006 at $22 a share and, as of Jan. 28, trades at about $712 a share. Shake Shack will trade on the New York Stock Exchange under the symbol (SHAK).

But before you buy a stock based on what happened years ago to one other restaurant chain, look at the bigger picture. According to a study by Jay Ritter at the University of Florida, a new stock, five years after its IPO, underperforms the broad market, on average, by about 3.3 percent annually.

This is likely due to the company's having a lot of sizzle right after the public offering, and investors, who love what's hot, drive the price up. When the media frenzy cools, the stock returns to fair market value.

I advise against buying during any IPO. The study above looked at stock performance after the initial public offering. While the numbers may look better if one buys the stock from the underwriters during the IPO, I still recommend against it. That's because IPOs are gobbled up by institutional investors (and other big shots), who tend to get first dibs. When I get a cold call from a broker willing to let me in on a new IPO, that's a sure sign the underwriter is desperate to sell and it's time to hang up.

>> Get discounts on financial services with your AARP Member Advantages.

That's not to say I don't want some of that Shake Shack action — I do. I'll just own a tiny bit of its stock, because my Vanguard Total Stock Index Fund (VTSAX), which holds just about every public U.S. stock, must eventually buy some. I try not to bite into anything too hot, since that typically doesn't end well when it comes to investing. I can't wait to try the burger, though.

Photo: Don/Flickr

Also of Interest



See the AARP home page for deals, savings tips, trivia and more.