The Takeaway: Couples Need $240,000 For Health Care In Retirement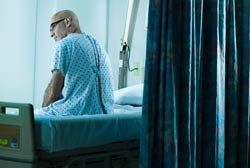 Oof. The latest estimate of an average American couple's retirement health care costs is $240,000. The calculation, from Fidelity Investments, is based on a 65-year-old couple with Medicare coverage, and factors in things like premiums, co-pays, deductibles and out-of-pocket prescription drug costs. It doesn't factor in things like long-term care, dental services, over-the-counter meds or hearing aids.

It's also based on average life expectancy-82 for men, 85 for women-which means this number could be much higher if you plan on living longer than that.


Annual increases in projected retiree health costs have averaged 6 percent since Fidelity made its initial $160,000 calculation in 2002. This year's estimate is up 4.3 percent from last year.

Retiree health costs add up in part due to what's not covered by Medicare, of course. But Medicare premiums and copays also contribute-a couple can spend about $2,400 a year on Medicare Part B (the part that covers doctors and other services not covered by Part A, for hospital service, or Part D, for prescription drugs) alone. The chart to the left shows a breakdown of projected costs, with 23 percent going to out-of-pocket prescription drug expenses, 45 percent going toward other out-of-pocket expenses and 32 percent going toward Medicare Part B and Part D premiums.

Wednesday Quick Hits:

Photo: Image Source/Getty Images