Does Your Mayor Have More 'Seniority' Than Richard Wills?
Meet the "un-politician."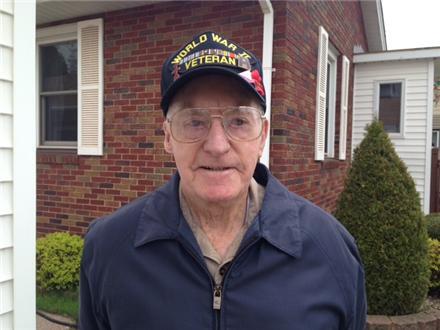 When we telephoned Richard Wills, the 93-year-old mayor of Negaunee, Mich., he wasn't all that sure that he even wanted to talk about himself. And he was especially reticent to talk about his service in World War II, where he fought in five battles, including the landing on Omaha Beach, on "D-Day Plus Two."

It was a friend's idea, not his, to reach out around the country to find out if Wills is America's oldest mayor. (Seemed like we might be able to help, so let us know in the comments area below if your city or town has a working mayor who's older.)

But Wills decided that he'd talk with us after all - about his life on the Upper Peninsula of Michigan and how he helped save the jobs of the more than two dozen municipal employees of Negaunee. (Listen to the expanded version of this interview below.)

There's plenty to do as mayor of Negaunee (pop. 4,600 or so), starting with staying ahead of the endless snow - 214 inches fell this year and hung around until just recently. If the snow isn't cleared from roads fast enough, one thing is certain, Wills says with a chuckle: "The telephone rings."




Five years ago, after stints on the city council and as mayor in the mid-1980s (he retired from his job in the local iron mine in 1982), Wills saw that Negaunee was on its way to bankruptcy. That was something he couldn't abide, so he rejoined the council in 2008, and was elected to his second term as mayor last year. (Term limits require him to step down in November.)

If things had gotten worse, he says, Negaunee could have gone the way of Flint, Mich., where a state-appointed manager "sold off all the equipment [and] laid off all the people who worked for the city." And as many as 30 of his neighbors would have been out of a job, losing "their pensions, their insurance, everything," he says.

Now, Wills says, Negaunee "is back up in the black; we're able to provide more services ... we're doing OK."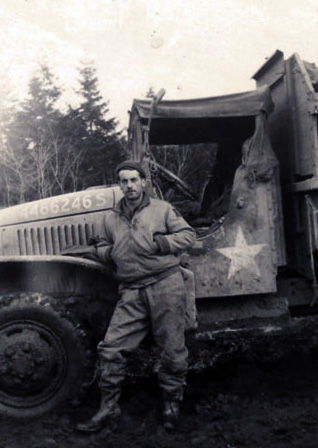 Hizzoner is looking forward to summertime, when he can mow the lawn, putter around in the garden, and pick wild berries. Since he turned 90 he hasn't been playing as much golf as he used to, Wills says, though he tries to get out on the links when he can.

This year Wills and his friends at the local VFW post helped to put out 1,300 flags for Memorial Day. But the man who helped save his town and fought in five battles doesn't feel he's in the same league: "I'm not a hero," he says. "I only did what I was told, and I came home."

Photo of Richard Wills today by Gabrielle Mays, courtesy of WLUC TV6; photo of Wills during WW II courtesy of Wills
https://soundcloud.com/aarp-social-sounds/mayor-richard-wills-93


Follow @menschmedia

Also of Interest

Join AARP: Savings, resources and news for your well-being


See the AARP home page for deals, savings tips, trivia and more