Away From Home for the Holidays
By Laura Hahn , December 22, 2014 06:34 PM
I looked out at the setting sun, and twisted the ring Pop Pop gave me, the one I always wear on my right hand.
I forgot the candles.
I cannot believe I forgot the candles.
It was the first night of Hanukkah, and I had failed. I was without candles, matches and a menorah. But more importantly, I was without my family and friends. I felt fortunate to be traveling in Thailand, where I'm studying for the year (so very fortunate!), but at that moment, I just wanted to be with my people.
>> 10 Tips for Caregivers During the Holidays
There's a pang that sets in when you're away from the ones you love at the holidays. Either you are the one far from home or there's someone missing at the table, someone who's across the country or overseas. Or maybe that someone is gone, like my Pop Pop, and it's hard to grasp that they're not coming back.
As I watched the sun set, I thought about my parents, who raised my sister and me to lean in to diversity, and celebrate both Hanukkah and Christmas (my mom is Jewish and my dad is Christian). I thought about the grandparents who passed down the latke recipe, and the grandparents who stitched us matching red-and-white stockings for our mantle. I thought about my brass menorah, a fourth-generation hand-me-down, tucked away in storage, probably not far from my German Christmas pyramid that once spun around and around in my dad's parents' dining room.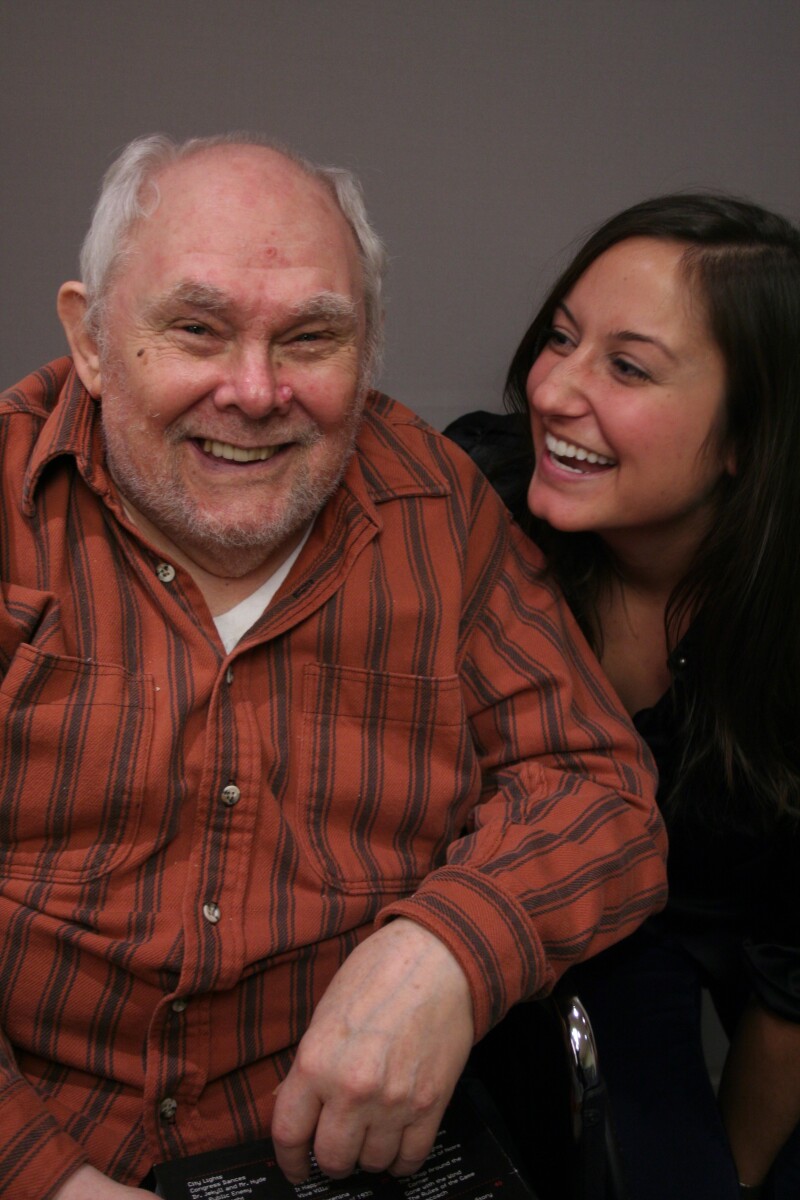 I thought about the friends who joined my "Hahn-ukkah" (a pun on my last name) parties over the years, humoring me with dreidels and jelly doughnuts and offers to fry 100-plus latkes the nights before. I also thought about my friend Arthur, whom I interviewed for StoryCorps one special year during the eight-day holiday.
"Tonight is the first night of Hanukkah, and I forgot candles," I said out loud, sort of to myself and sort of to my fellow sunset-watchers on the pier. Violetta, a Web developer from Argentina, heard me. We'd met the night before at our guesthouse's community dinner.
"Well, could we improvise?"
Before I knew it, I had a candle and a lighter and a plastic tub to protect the flame. I'd asked the guesthouse's management about candles, but it took another new friend, Tony, a retiree from San Francisco, to find one. I lit the wick, recited the Hebrew blessing, and hugged a "Happy Hanukkah" to my new group around the table — Violetta and Tony as well as Eric and Dave from Canada.
>> Get travel discounts with your AARP Member Advantages.
Tradition is a funny thing. We like to think that it guides us, that it's something predictable and fixed, like a map. But in reality, we guide it. Traditions change and evolve as we do. We draw (and redraw) the map. We look to the past as we celebrate, but we always improvise. And there's comfort in that, especially as people enter and exit our lives, and we find ourselves in new places that are unfamiliar — at least at first.
Credits: Laura Hahn (top); StoryCorps (bottom)

Also of Interest

See the AARP home page for deals, savings tips, trivia and more