Blessings Near and Far: A Lesson in Honoring Elders
By Laura Hahn, August 21, 2014 01:32 PM
We arrived with jasmine garlands and two rosettes folded out of Thai baht. We slipped off our sandals and felt the cool, smooth tiles beneath us as we walked toward a woman sitting on her front porch.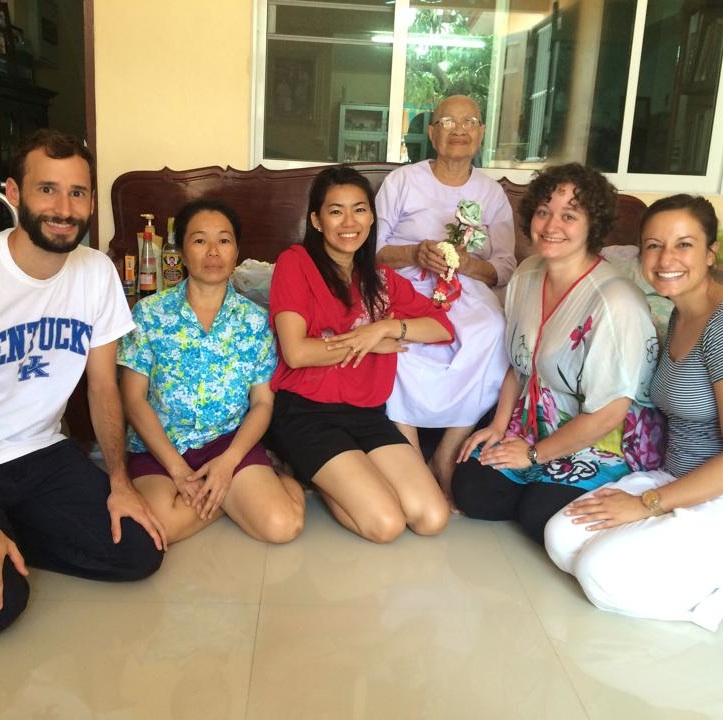 The woman was my friend Fon's 90-year-old great grandmother, Chid. Fon had invited us - my friend Jess, my boyfriend Joe and me - to go to the beach, a few hours south of Bangkok. But first, she asked, could we stop to worship her great grandma?

Let me explain.

Two weeks ago, Joe and I moved to Thailand for our year abroad, part of my master's program in gerontology, a joint degree from Miami University in Ohio and Mahidol University in Thailand. Jess, Fon and I started classes this week, but for us, the farangs (foreigners), the learning began as soon as we stepped off the plane.

>> 15 Best Beaches for 2014

Our beach day happened to fall on the birthday of Her Majesty Queen Sirikit of Thailand, which is Mother's Day here. On this day, a national holiday, it's customary for Thai people to visit the mothers in their families, and shower them with love and appreciation.

Jess, Joe and I watched as Fon and her mother, Pruksa, knelt before Chid. Together, they bowed their heads and said a prayer aloud. In Thailand, grandparents are considered to be like big, full trees that reach out over the earth, providing shade and comfort to the generations below. They used this image in their prayer, which Fon later translated, and wished her great grandmother a long, healthy life ahead.

In return, Chid offered them a blessing. She leaned in, touched their shoulders and wished them success in work, in family and, for Fon, in her studies. Pruksa started to cry. She hugged Chid tightly around the waist, and whispered words of love that even we farangs could understand.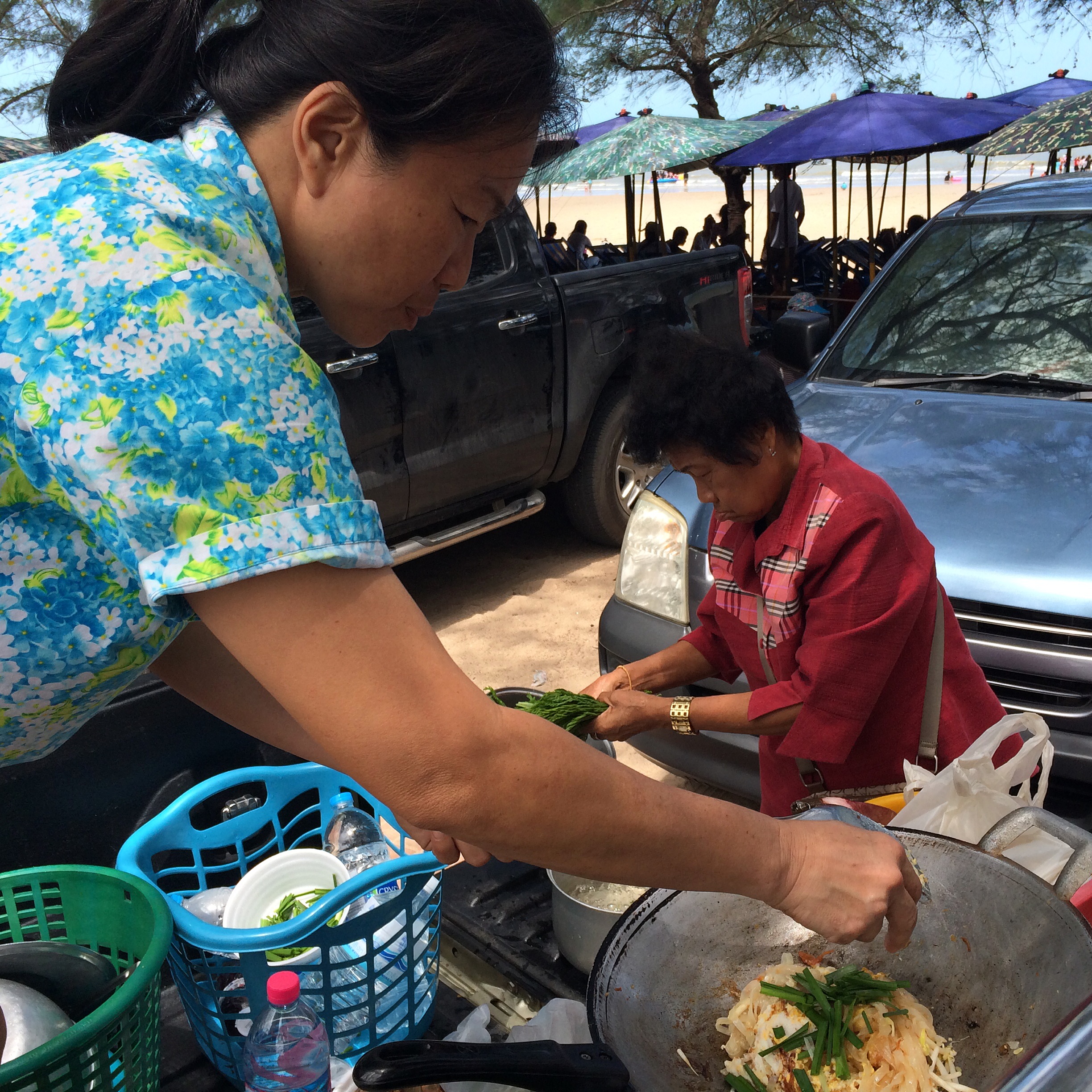 After Jess, Joe and I took turns with our blessings, we bowed our goodbyes and headed off to the beach. Fon's grandmother, Boonchuay, and brother Tak came along, too. The seven of us enjoyed a seafood feast prepared out of the back of their pickup. We ate fresh shrimp, squid, oysters and blue crab under a row of umbrellas lining the shore. It was beautiful - and beyond delicious.

By the end of the day, our bellies were full, and our heads and hearts were swimming with all that we'd experienced. American families gather on holidays and honor our matriarchs at Mother's Day, too, but there was something different about this day that started with a ritual of respect and ended with a casual meal among what felt like friends.

>> Get travel discounts with your AARP Member Advantages.

If first impressions hold even an ounce of truth, I think people here are on to something. The idea of intergenerational relationships, of coming together with people of all ages, seems to be at the heart of Thai culture, particularly when it comes to family. I have a feeling we've got a lot to learn.



Also of Interest



See the AARP home page for deals, savings tips, trivia and more