For the Love of the Race: Benny Chastain in Daytona
By Beth Carpenter , February 11, 2011 07:28 PM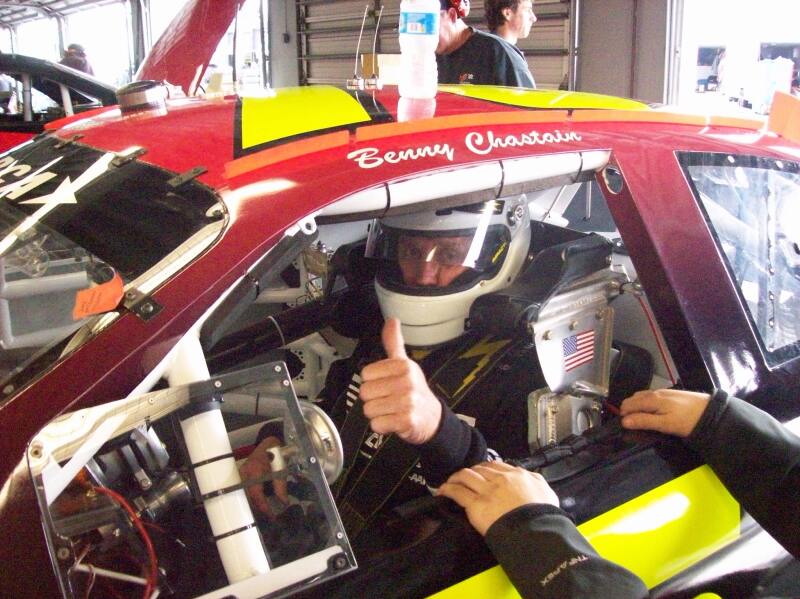 I'm down in Daytona Beach, Florida. This time of year, that can only mean one thing: I'm off to the races.
It's my first NASCAR race, and I'm hanging with Benny Chastain, who at 68 is driving a car this weekend in an ARCA race right before the Daytona 500. (ARCA in layman's terms: kind of like a minor-league NASCAR.) In Benny's words, there are really three races: the first is the race to get everything together just to be here, the second is the qualifying race, which he's just about to do this afternoon, and the third - well, that's the real race, to take place on Saturday afternoon.
As a NASCAR newbie who knows football and not much else, I'm being drawn in. Many people here are on their own dime. "You wanna go racing this weekend?" someone says, and the crew packs up and heads to Daytona's massive speedway, finding the money somewhere for the plane tickets, the hotel they'll need, the food to keep them going. Benny is all energy, bursting with advice, and posting pretty good times on the flat Daytona course. I'll make sure to post a video from him later - but in the meantime, follow him on Twitter, and you can check out more photos on his Facebook page.
( Photo: Benny Chastain in the #75 car, preparing for practice Thursday afternoon, February 9.)