Seeking Freedom on the Open Road
By Al Martinez , July 10, 2013 04:00 AM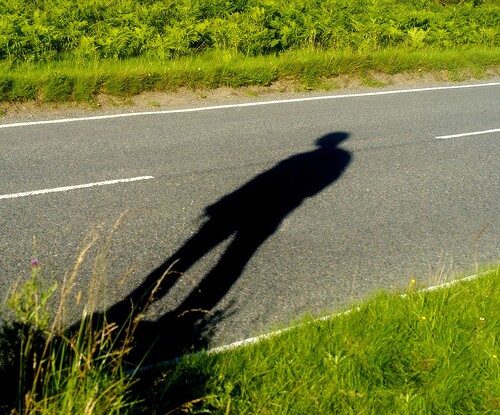 It seemed somehow appropriate that Irv Thomas-author, philosopher and world-class hitchhiker-would die on the eve of Independence Day. The anniversary of America's birth, after all, represents freedom of the individual and Thomas represented freedom of the spirit.
He disliked the structured notions of life, like a 40-hour-a-week job, but hailed the distances that his soul would take on the highways of Europe and the United States, his hitchhiker's thumb extended, anticipating the adventures that a freelance form of travel would offer, then writing about them in books and journals.
I knew him years ago when I was an undergraduate at San Francisco State College (now university) and Irv was around expounding on what he called the "new freedom," a left-oriented, altruistically-based right to enjoy life without shackles. Whether or not he was actually a student at State was never clear, only that he was there, a presence much larger than his physical stance.
I hadn't heard of him for over half a century until recently, when he saw my name in an alumni journal and emailed me. Before I got around to responding, he had died at age 84, a fact confirmed by literally hundreds, perhaps thousands, of his hitchhiking Facebook and Twitter "followers," both young and old, from throughout the world.
It was only then that I began trying to figure out just who he was.
The closest I came was a snippet of philosophy he left during a radio interview. Hitchhiking, he said, taught one to accept whatever happened. "You receive what you need," he said, "and what you don't receive, you don't need. It allows you to become your natural self, as you will draw to yourself the destiny that is yours."
He began hitchhiking at age 16 and never looked back, seeking, one presumes, the true self in the bearded, disheveled frame he occupied until he died. He laid a trail that many followed.
I thought about Irv at an Independence Day concert that trumpeted the words and music celebrating America's many freedoms and, in its truly biographical manner, the freedom of a roving spirit that Irv Thomas represented so well.
Photo credit: Eladesor Flickr photostream
Also of Interest

Join AARP: Savings, resources and news for your well-being
See the AARP home page for deals, savings tips, trivia and more