One Dad's Impassioned Response to Saggy Pants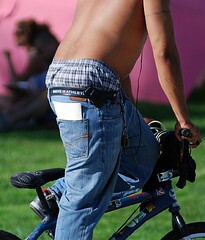 You might have seen the story this week about a controversial new dress code that bans saggy pants on the famous oceanfront boardwalk in Wildwood, N.J. You know the saggy pants syndrome: Jeans or trousers worn so low that you can see the person's choices in underwear- brand and color, boxers or briefs. Not exactly attractive.
It just so happens that saggy pants is a passion for one Virginia dad. Gil Knowles, a retired Army lieutenant colonel and father of one (Miami TV news reporter Summer Knowles), considers the fad an opportunity to mentor instead of criticize young men who choose to show their behinds.
His book: Help Them Pull Their Pants Up: How Mentors and Communities Can Empower Young African American Men.
See also: Filmmaker Helps Nurture, Care for Orphaned Children (video)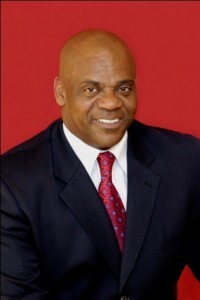 Although he didn't have a close relationship with his own dad, Knowles says, he's driven to forge ties with young men who aren't kin to him. For more than 35 years he has mentored hundreds of young people of various races and ethnicities while working at St. Augustine College in Raleigh, N.C., informally in his church and community, and as CEO of a mentoring consulting business, Knowles What to Do.
His message: "We have to not tell them to pull their pants up but teach them," says Knowles, 58, of Haymarket, Va. "They're doing what they know."
The Miami native with a booming voice and commanding presence says many of the tattooed wearers of low-riding pants are really good kids who are also fragile. So he takes the time to talk to them, get to personally know and encourage them, and build their self-esteem.
His motto: "Respect to connect then correct."
And he's seen how taking that time can make a difference. Many of his mentees are now responsible fathers and entrepreneurs.
"Although mentors are not biological fathers, they serve as fill-in dads for those that do not have their real fathers in their lives," Knowles says.
Knowles has an ally in "General" Larry Platt, who appeared during the ninth season of "American Idol."
Photo of saggy pants by Malingering via Flickr
Also of Interest

Join AARP: Savings, resources and news for your well-being
See the AARP home page for deals, savings tips, trivia and more