Help Beat Hunger in Small Ways, With Love
By Carla Hall, January 21, 2016 05:11 PM
I believe that anything you really want to do you'll do with love. That way, it resonates with everyone.
As a chef, that's what my "cooking with love" philosophy is all about. I hug folks with my food. It's how I nurture people, be it my immediate or extended family or my community — mostly with soulful Southern classics like collard greens, soup beans, corn bread and Nashville's famous hot chicken.
Ending hunger could be a SNAP »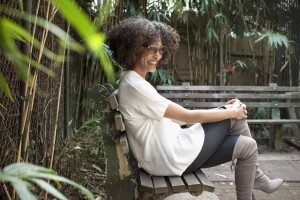 Cooking is also a way to show love through food by helping those who are in need. It's unbelievable that in this country millions of people are at risk of hunger every day. And more than 10 million of them are age 50 and older. There's so much wealth in this country that it doesn't make sense for people to be without.
But hunger is a problem we can fix. I've worked to end hunger for 20 years, with organizations like DC Central Kitchen in Washington and L.A. Kitchen in Los Angeles. I contribute by participating in fundraising events centered around food. That's one of the ways we as chefs give back.
What if you want to help but cooking isn't your thing? You can volunteer to feed the hungry at a homeless shelter. Or donate to a food bank. Or support an organization or charity that does hunger work.
You can even do good by dining out. If you use an AARP Credit Card from Chase, with every restaurant purchase made using the card, Chase donates 10 cents to AARP Foundation in support of Drive to End Hunger (up to $1 million in 2016). Plus, during February, AARP Hunger Awareness Month, Chase will double its donation to 20 cents (up to an additional $100,000). Denny's will also donate 25 cents to support Drive to End Hunger during February for every AARP Membership Card that is shown at a participating restaurant (up to $250,000).
Donate to help struggling Americans 50+ and older »
It's so easy. People can help in such little ways throughout the year that they don't even realize that they are helping to end hunger.
We can solve this problem, and it takes a village — or rather an entire country.
Nashville native Carla Hall, 51, is a chef, author and cohost of the ABC lifestyles show The Chew .
Photo credit: Melissa Hom
Also of Interest

See the AARP home page for deals, savings tips, trivia and more.