How a Random Act of Kindness Helped Me Heal
By Laura Hahn, February 21, 2013 11:00 AM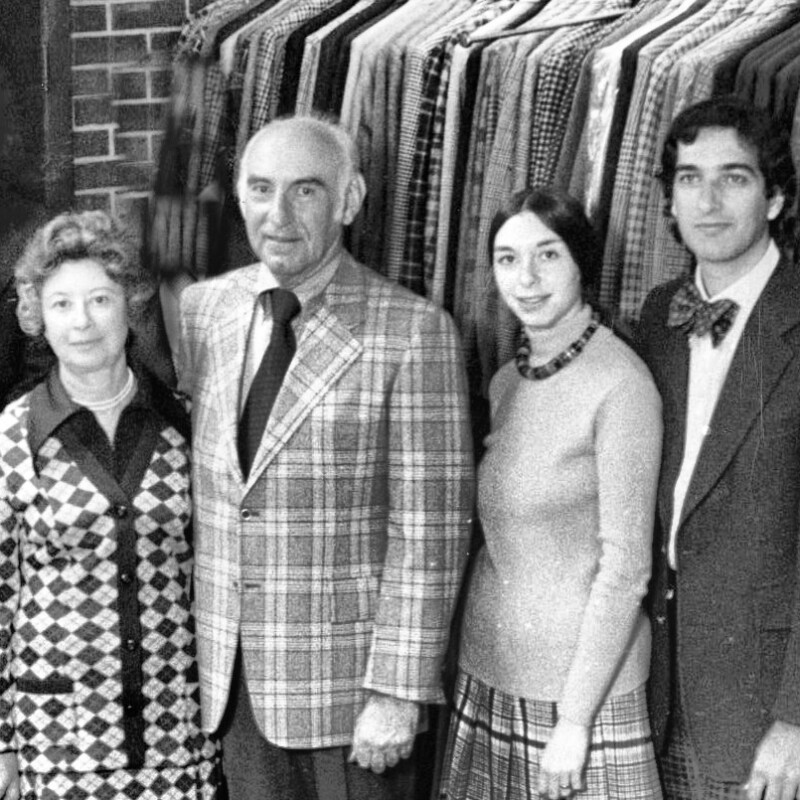 It was my first trip to Pennsylvania since Pop Pop passed away, and I was equal parts excited and apprehensive - excited because it was (and is) my favorite place on the planet; nervous because my favorite person wouldn't be there.

My grandfather, the Bernie in my blog Arthur & Bernie, wouldn't be in his chair in the living room, or a short walk away at the nursing home, where he spent his final year. Would it be depressing? Would the house he built with my grandmother, Dibi - now belonging to my aunt and uncle - feel kind of empty and strange?

Soon after I walked through the front door, my aunt handed me a little box.

"Here," she said. "This is for you."

On the top of the box was a black label that read "J. Covitch & Son," our family's clothing store for three generations, with "Ladies Custom Corner" in subscript. Inside was a gold leaf pendant and a stamp-sized booklet.

Maile leaves have long been a favorite of the Hawaiian people. At one time, only the ali'i (royalty) used them for leis. They considered them to have a spiritual essence which will bring good luck.

This maile leaf had been hand selected from the Island of Kauai, it continued, and was covered in 24 karat gold. "Aloha from Hawaii."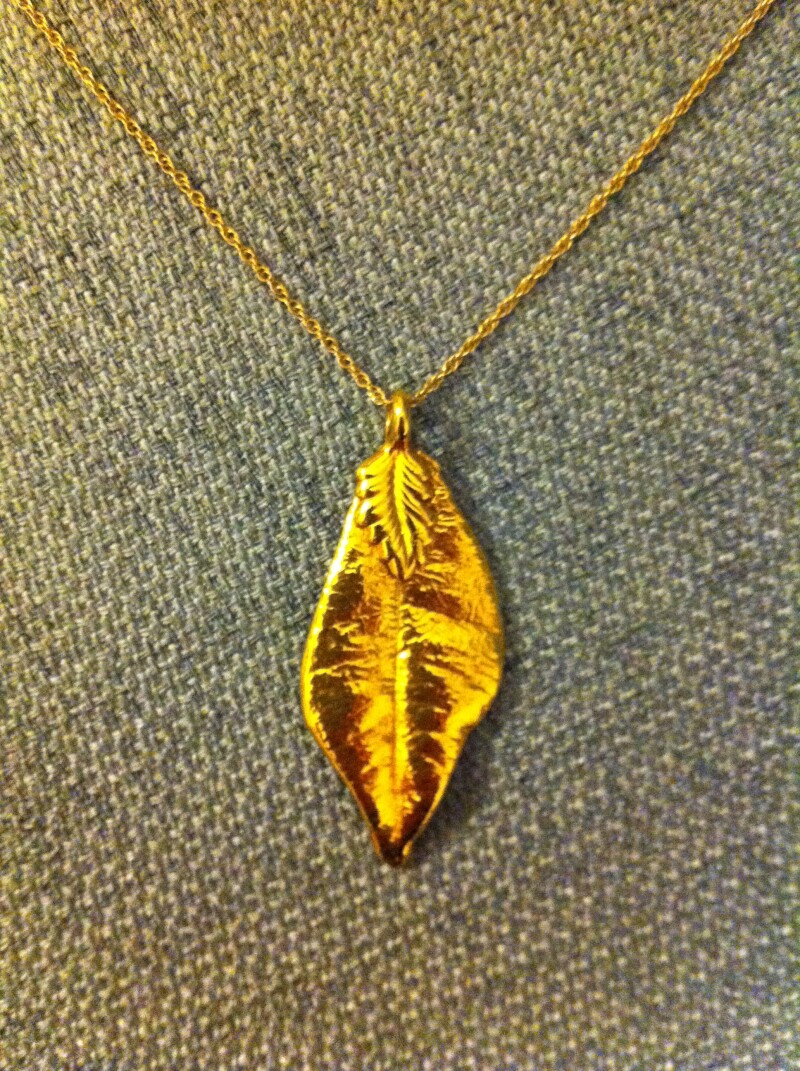 A man had given the box to my aunt a few weeks before. He brought it to the jewelry store she now manages - J. Covitch & Son, like many small-town specialty shops, went out of business years ago. He'd found it in a drawer and wondered if someone in our family might want it. Perhaps, he thought, it would mean something to one of us.

How right he was. I've worn it every day since.

I am so very thankful for the random act of kindness that brought the maile leaf back to our family. The man could have kept it or sold it or given it to Goodwill. But instead, he went out of his way to put it back in our hands. As timing (or maile leaf luck?) would have it, the return happened right around Random Acts of Kindness Week, and my own return to Pennsylvania.

Pop Pop always was proud of the Ladies Custom Corner. Dibi started it in 1969. She wanted a new project, as my mom, the baby in the family, neared the end of high school and the start of college. Enter: the Ladies Custom Corner, a women's apparel nook in the back of the store, which had, until then, exclusively sold menswear. In fact, when Pop Pop's father (my great-grandfather) Jacob founded the store, he kept the shelves stocked with work clothes for the area miners.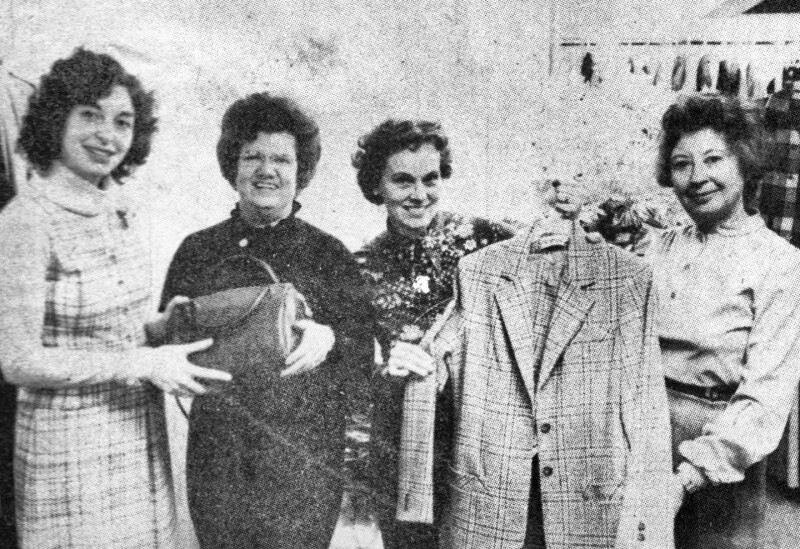 The Ladies Custom Corner was a new chapter in the store's history, and it wound up being a huge success. It quickly outgrew its racks in the back, and was moved upstairs to a full-floor space. Later, as business continued to shift, the women's department swapped spots with the men's, and J. Covitch & Son became primarily a women's fine clothing store.

It's fun to think about Dibi finding the gold maile leaves for her corner of the store. Did she spot them in a catalog or on a shopping trip here, to New York? Or was it Pop Pop who purchased them? He was stationed in Hawaii during World War II, shortly after they married. Maybe he remembered maile leaves? Maybe he was moved by the message inside?

It's just a necklace, but it's so much more than that. It's another gift I didn't know I needed. (Thank you, thank you, Aunt Pam!) Also, it's a connection to our family's past, and a reminder that the past and present will forever collide, and what a gift that is in itself. I wondered what it would be like going back to Pennsylvania, without Pop Pop there. But you know what? He was there. And Dibi was, too, saying aloha.