Doors are opening for all of us in the world of home design. Never before have we had such a range of choices in home goods and new designs to help us age more gracefully in our own homes. But deciding what projects to tackle can be daunting, especially when money is tight.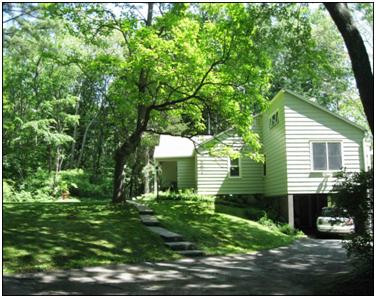 Believe me, I know. I bought my first home six months ago, and my list of things to do grows longer every day.

Like you, I long for a beautiful home, but I also need it to be safe and accessible, especially for my husband, a cancer survivor for eight years. He now lives with the effects of the disease and of ongoing chemo treatments.

Once an intrepid hiker, he has lost his sure footedness and teeters when he walks. Obviously, safety rules. But I can't give up the dreamy stuff that design is made of: large windows, an abundance of light and beautiful views.

When we moved in last summer, high on my to do list was a floor to ceiling picture window overlooking the beautiful bird-filled wetlands behind the house. Lower on the list was a new driveway that would bring us closer to the front door; we didn't need it right away, or so I thought.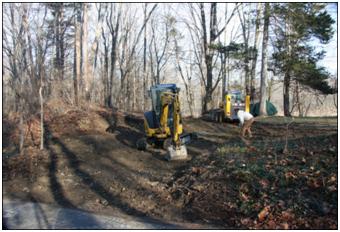 But as my stress skyrocketed watching my husband stumble up the stone steps from the driveway to the front door, I had a change of heart. Winter was coming and that meant snow and ice. Let's see: picture window or fewer falls and greater peace of mind?

Mon Dieu, what a choice!

As you can see, the new driveway won out. If there is one thing I've learned it is that our lives are unpredictable. I've witnessed first hand how some of my clients' lives were turned upside down when a crisis struck (like a serious fall). I didn't want that to happen to us. And for a major home improvement, the new driveway didn't cost a bundle - about $4,000. We opted for gravel, a less expensive and more eco-friendly surface than asphalt.

Honestly, I love the new driveway; it was the best $4,000 I ever spent. Not only do I have greater peace of mind, but carrying the groceries into the house is so much easier now. The more accessible driveway has also made the home more welcoming to family and friends, including my nephew Danny, who is a wheelchair user, and my friend Jane, who has a hard time climbing stairs. Even her aging dog, Fred, benefits.

When we make our homes safer and more accessible, we all win, don't we?
So if you are pondering how to start making your home age-friendly, look for your greatest needs, and begin there.
Keep in mind that it can take time to come up with a good solution.
After several brainstorming sessions, a new driveway, closer to the entrance, was the best solution for our situation.
The new path to the front door is much shorter and has only two steps.
This summer, we'll put in a sloping walkway from the new driveway to the front door so there will be no steps to climb at all. (Stay tuned for Part 2.)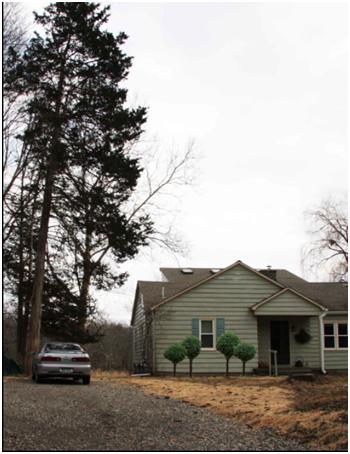 As I write this blog, I see that it is all about how to begin. A fitting topic for a new blog, don't you think? Throughout my blog posts, we'll dig into projects large and small, from walk-in showers to comfortable seating, and we'll explore how to design and decorate beautifully and on a budget. This is an opportunity to get creative, share ideas, and encourage each other to make those changes that will keep us and our loved ones safe and comfortable in our own homes. And we'll have a lot of fun along the way, exploring a new way to design and a new way to live.

We want to do more than sit by the window and dream, don't we? How have you made your home safer and more comfortable? I'd love to hear from you. Let's share.

Visit RosemaryBakker.com and ThisCaringHome.org, a website for caregivers of persons with dementia.