Letitia Baldrige: A Woman of Manners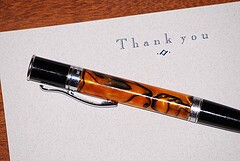 What do you wear to a cocktail party at the boss's house? How do you remove a fish bone from your mouth at a fancy restaurant? What's the graceful way to enter and exit a cab you're sharing with co-workers?

Letitia Baldrige always had all the answers. You could ask her anything about the proper way to do things, especially in sticky situations. After all, she had been chief of staff for first lady Jacqueline Kennedy.

Baldrige, 86, one of America's foremost etiquette experts, died this week after a decades-long career of advising everyone from presidents to CEO wannabes on manners and good taste. I had the opportunity to work with her years ago when I was managing editor of her Executive Advantage newsletter, which focused on business etiquette.

Tish, as she was known to friends and many associates, was a formidable 6-foot-1 figure who knew how to spin a good tale. I enjoyed going to her spacious apartment just off Embassy Row in Washington, where several colleagues and I gathered monthly to discuss the newsletter's lineup. Tish, with her pearls and silver hair in place, would entertain us with chitchat before we got down to business, sharing remembrances from state dinners at the Kennedy White House or stories about people she met in her travels.

Although she was a woman of style and grace, Tish also had a bawdy side. She knew a lot and had seen a lot while rubbing elbows with the world's rich and famous and Washington's movers and shakers. Those stories went well with the pastries and cookies she served on silver trays and the coffee and tea we sipped from china cups - no pinkies extended.

I learned from Tish how to craft a thoughtful condolence note, how to extend a sincere apology, and the difference between a steak knife and a grapefruit knife. A warm smile and a firm handshake will take you a long way, she would counsel. Can't say that she was wrong. She helped make the world a bit more civilized, thank you very much.

Photo: rogercarr via Flickr.