Redford, Loneliness and the Ocean
By Al Martinez , December 04, 2013 07:30 AM
Anyone who has never been in the middle of an ocean surrounded by an eternity of waves can ever imagine how lonely it can be. Time has no meaning and distance is a dream on an empty sea, whether you're on a cruise ship, a troop ship, a battle ship or a canoe. It's all the same in a cosmic vision. The ocean is a metaphor for loneliness.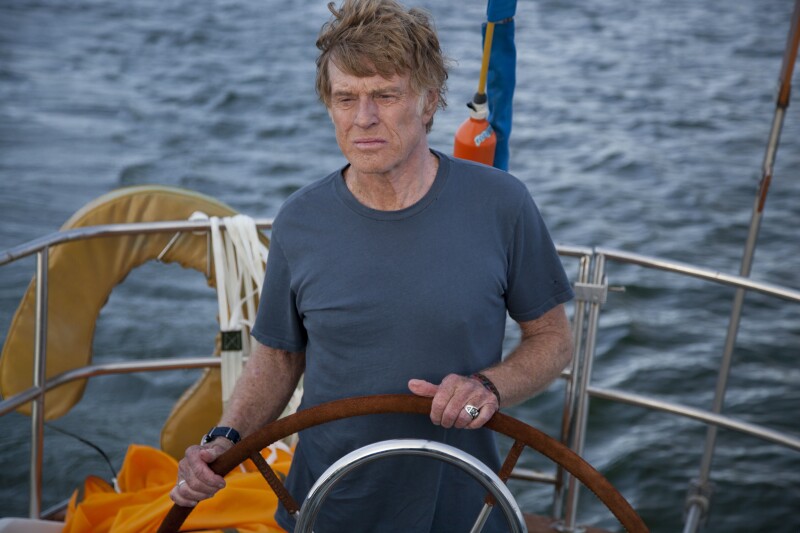 Robert Redford, the actor who once seemed to offer little more than youth and good looks to the Hollywood mix, brings a deeper meaning to the screen at age 77, portraying a man alone in the middle of an ocean in the film All is Lost. He is the only character and speaks only a few words. We see words instead in the expressions that sweep through his gaunt face and past his intense gaze, but the only sounds we hear are the rush and the slapping of waves and the roar of storms.
>> Sign up for the AARP Money newsletter
It is a superb movie, not an experimental shot in the dark, but a complete and total production that encompasses a tight and self-contained moment of human pain by drawing limits to unseen shorelines as we are drenched in the realities of first a broken sailboat and then a circular life raft at the mercy of tides and the caprice of whipping winds.
It was in this context that I saw the ocean as a symbol of isolation and Redford as a metaphor for loneliness. I have been at sea, specifically aboard a troop ship taking its cargo of U.S. Marines to the war in Korea. Nights were the loneliest. There were no horizons, no lights in the distance and none visible on the security-darkened vessel itself. The motor of the ship, the rustle of waves and then the flash and boom of a typhoon were the only sounds.
Redford's superbly defined role in Lost returned me to the feelings I possessed those hours many years ago aboard that ship on the Sea of Japan, although I feel that his was more than a portrayal. As one ages, one becomes isolated by his age and watches helplessly as spotlights move past the creases in one's face to the smooth, unwrinkled skin of the young. We become yesterday's children, separated from the culture of our future, hearing the music but dancing alone.
>> Get travel discounts with your AARP Member Advantages.
By being 77, sans the dimpled male beauty he once brought to the screen, Redford rose to heights of character definition in Lost and revealed to us that the lines on our faces were simply roadmaps of our journeys through life, as his was a journey over the ocean. We continue to survive the loneliness with strength and grit, wherever the endless seas and feelings of cultural isolation take us.
Also of Interest

See the AARP home page for deals, savings tips, trivia and more