Setting New Records: Sen. Barbara Mikulski
By Beth Carpenter, December 29, 2010 05:15 PM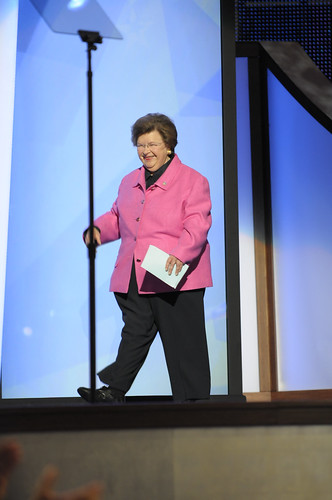 ( Senator Barbara Mikulski (D-MD), speaking at the Democratic National Convention, 2008. Via.)
She was only the 16th woman when she arrived in the Senate. At 74, Barbara Mikulski will become the longest serving female Senator on Wednesday.
"I was born in a generation where women didn't go into politics, where women didn't even know about a glass ceiling. We didn't think in our family about going into politics because in Baltimore during those days politics was run by political bosses, political machines, pot bellied guys with cigars who made backroom deals... It's very unlikely someone like me would ever come to the United States Senate."