Why He Does It: Jeff Gordon Drives to End Hunger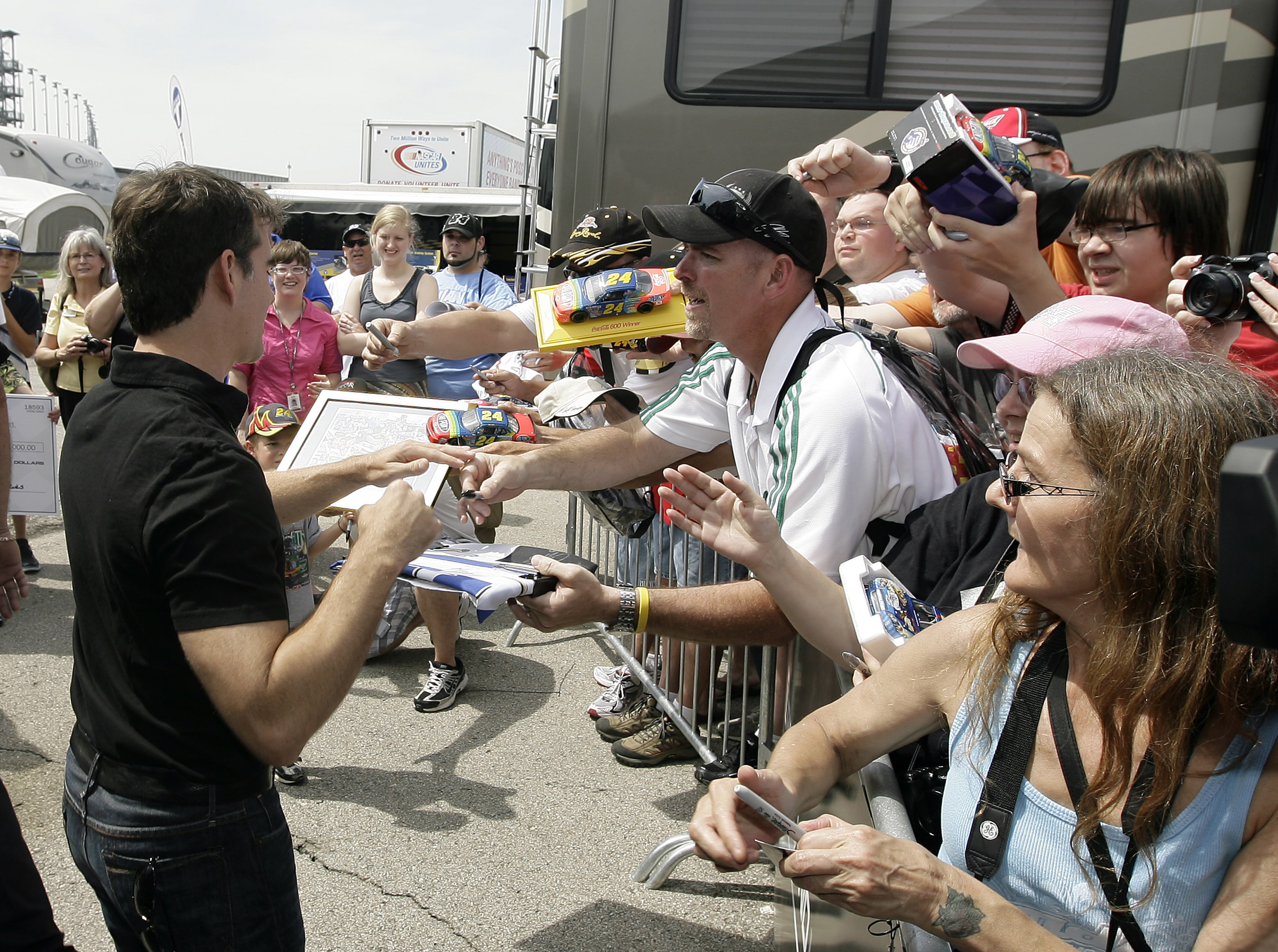 "WE WANT JEFF! WE WANT JEFF!"

I think all of Kansas Speedway heard the Drive to End Hunger fans chanting this morning, as Jeff Gordon took his time coming onstage. He did, at last, and between yells of "I LOVE YOU JEFF", "Jeff, MARRY ME?!" ... he managed to explain why this cause means so much to him.

"Racing, having fun like this, and being able to give back... there's nothing like it. Being a parent puts everything in perspective. My little daughter said the other day - "Papa, everyone knows who Jeff Gordon is." It started to register what it's about to her, what I do. Those types of moments humble you."

And for the cherry on top...

"I'm pleased to announce we've had 200 million meals donated on behalf of Drive to End Hunger!"