Why I Sell Nutritious Food Where There Was None
By Jeff Brown, January 21, 2016 10:02 AM

En español | It's astounding that more than 10 million Americans 50 and older often go hungry. Many live in areas that don't have easy access to affordable, nutritious food — places called food deserts — where sometimes convenience stores selling beef jerky and chips play the role of supermarkets.

Yet when entrepreneurs or large grocery chains try to open stores in these underserved areas, they typically fail. Why? Because you can't operate a supermarket in a food desert the same way you would in a middle-income area. And you certainly can't do it without thinking innovatively and understanding the community.

Ending hunger could be a SNAP 
»
As a grocery store owner, I started searching for a solution about 12 years ago, and came up with a two-pronged strategy; mitigate the cost and work with the community. We have found that food desert locations experience high costs related to training and other issues. To
reduce the expense
, we work with federal, state and/or local government to access viable funding. We also involve the community in the planning process, holding town hall meetings for residents to explain their needs and concerns.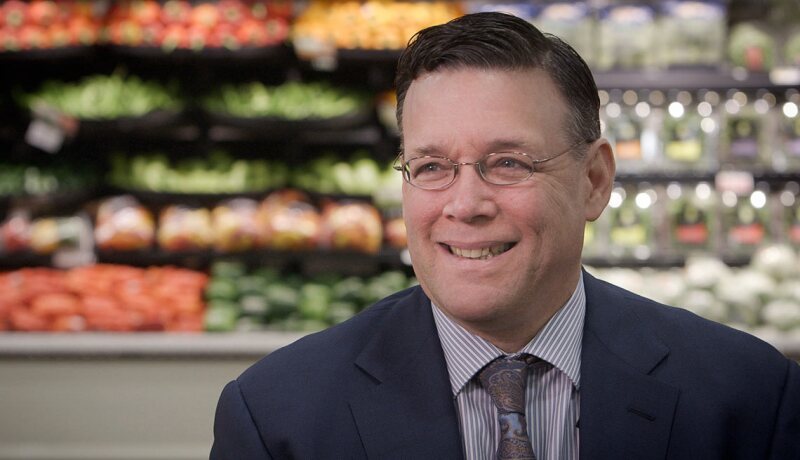 Then we design a store that responds to those needs and concerns. In North Philadelphia, Muslim residents said they couldn't find Halal meat. So we incorporated a Halal meat counter in the design of the ShopRite store we opened there in 2013. Many customers told us that they enjoy Southern cuisine, so we developed a recipe for a traditional sweet potato pie, which has become a huge seller.
The North Philadelphia store, which has received support from
AARP Foundation
, also includes a health clinic, a credit union, nutrition education and benefits counselors to help customers enroll in various public assistance programs. We even worked with the city to add a bus stop nearby. Half of the people don't drive in many of the food deserts we work in, so public transportation becomes critical.
These features all increase the stores' business and improve the lives of residents around them. Many of them have told me how we've helped them manage diseases related to
diet
, because now they can get affordable, fresh foods without taking four buses.
An estimated 25 million Americans live in the 6,500-plus food deserts across the country. Think about how many people could be helped if this business model is used in these areas. To try to make this a reality, I started a nonprofit called
UpLift Solutions
to train people to replicate what we've done. We consult with governments and businesses interested in establishing full-service grocery stores in food deserts and help fund them.
Get discounts health exams, prescriptions and more — AARP Member Advantages. »
What can you do? Frequent some of these stores: Many people from more affluent areas don't want to shop in impoverished areas, even if they may live nearby. Making the stores profitable helps those who really need them.
https://www.youtube.com/watch?v=LTYSnw8MQrU&feature=youtu.be
Brown is founder of UpLift Solutions, a nonprofit that helps supermarket operators open and run profitably in low-income areas. He owns seven ShopRite stores in Philadelphia-area food deserts. • If you use an AARP Credit Card from Chase, with every restaurant purchase made using the card, Chase donates 10 cents to AARP Foundation in support of Drive to End Hunger (up to $1 million in 2016). Plus, during February, AARP Hunger Awareness Month, Chase will double its donation to 20 cents (up to an additional $100,000). Denny's will also donate 25 cents to support Drive to End Hunger during February for every AARP Membership Card that is shown at a participating restaurant (up to $250,000).
Photo: AARP
Also of Interest
See the AARP home page for deals, savings tips, trivia and more.