Wisdom From Our Dads: Fathers Day Memories From Facebook
By Bill Newcott, June 15, 2012 09:43 AM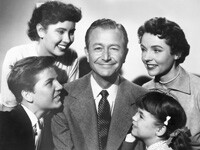 My dad is the wisest man I've ever known, but he's never been much for offering sage advice.

Just ask my brothers and sisters, and I guarantee they'll all relate the same piece of classic advice from our dad:

"Don't ever place anything on the fire escape."

I suppose you could say the phrase has some allegorical meaning, that Dad was in his own way warning us not to block our life's paths with unnecessary obstacles. But really, it's probably got more to do with Dad's early days living in a brownstone on Tinton Avenue in the Bronx.

On our AARP Facebook page this week, we asked folks to recall the best Father's Day advice they ever gave or received. Happily, we got some posts that seemed inspired by more than a note from the landlord:

Renee Sciachitano got fatherly wisdom that echoes something we've all heard from our parents at some time or other: "You just wait until you have your own children!"

Diana Rodriguez says she got her most treasured piece of advice from her dad when she was about to run her first 5K race, at age 35: "He was so concerned. The advice he gave me was very deep, but makes a lot of sense. 'Don't let some idiot trip you.' Applies to all facets of life, doesn't it? He's a very wise man!"

Patricia Downs Shrock got some truly practical advice from her dad-and it sounds like some wisdom he might have won the hard way: "It doesn't cost any more to keep the top half of the gas tank filled than it does the bottom half....and you won't run out of fuel!"

Every "Type A" kid could use the instruction Rita M. Volpi got from her father: "Don't worry about what you can't possibly control."

Richard Maass's fatherly guidance could actually be construed as a variation on my Dad's fire escape rule: "Always watch where you are going and don't fall in any holes."

And finally, the Golden La-Z Boy Award for best Father's Day advice of all time goes to Tim McCarthy: "Don't forget Mother's Day!"

Want to add your Father's Day advice to the conversation? Sign on to our post page.

Looking for some great Father's Day movies? Check out our selections.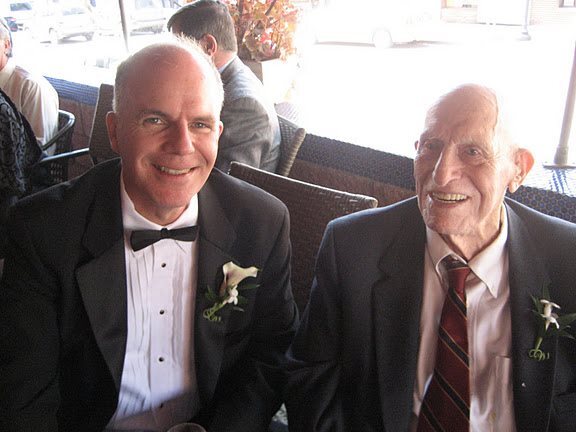 Photo Credits:

Robert Young: Screen Gems/Getty Images

Bill and Ed Newcott: Mark Samuels