Are Millennials Becoming a Generation of Renters?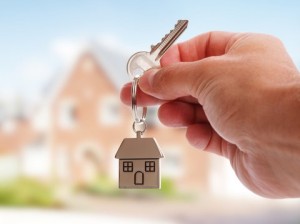 In the aftermath of the 2008 recession, boomer parents were besieged by millennial children boomeranging home to reclaim an old bedroom.

Now our adult children are leaving the nest once again as they find work and perhaps a significant other. But where are they moving? And are the making the leap to homeowner?

For decades, after a sojourn in the city, young adults typically headed to suburbia with their growing families for a better lifestyle. However, while millennials flocked to the big city for school, internships and work, they have remained, even as they edge into their 30s. This generation is "stuck in place" in New York, Los Angeles and Chicago, according to a Wall Street Journal analysis of recent housing trends. (The Washington, D.C., metro area also saw a surge postrecession, according to another survey.)

>> Get discounts on financial services with your AARP Member Advantages.

The Journal's analysis found that prerecession, about 50,000 adults ages 25 to 34 left both the New York and Los Angeles areas annually. Postrecession, fewer than 23,000 young adults left New York. In L.A., departures dropped by 80 percent from before the recession, and Chicago's departures dropped about 60 percent.

Several trends are credited: As we wrote recently, millennials are delaying marriage and starting families, two traditional reasons for a move out of cities. Added to that is a still uncertain job market and more job opportunities in cities. Financially, student loan debt makes it difficult to both save money for a down payment and afford a mortgage. Indeed young adults actually have a negative savings rate, according to a Moody's Analytics study. Some observers have dubbed them "Generation Rent," arguing that millennials are "less obsessed with the idea of home ownership" than their parents were.

While some housing industry reports predict that 2015 will be a turnaround year for millennial home ownership, even if they want to buy a house, many young adults will find themselves priced out of the market. There's a mismatch: Millennials can afford certain markets, but they don't want to live there, noted Trulia chief economist Jed Kolko. They want to remain in New York, California and Texas metro areas but can't afford houses in those locales.

For those young adults buying a home, more than half plan to ask their parents or grandparents for help, according to a Trulia survey. Advice on how to handle such a request comes from Michael Corbett, Trulia's real estate expert: "Millennial home buyers need to know that if they are going to turn to the bank of mom and dad for a down payment, they should treat it like a loan. Write up a contract and determine what is best for monthly payments. This will and can avoid money woes among family members."

Mary W. Quigley's blog, Mothering21 , tackles parenting of emerging adults and beyond.

Photo: BrianAJackson/iStock

Also of Interest:

See the AARP home page for deals, savings tips, trivia and more.