Mother's Day: What Women Really Want From Their Adult Kids
Mother's Day brings a spending spree as Americans dole out a record $21 billion this year for cards, flowers, jewelry, gift certificates, electronics and gardening tools, as well as creating a crush at restaurants for brunch and dinner on Sunday.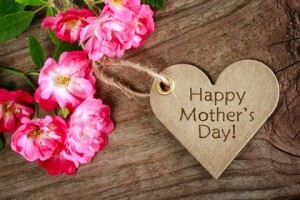 While the typical expenditure is $175, our 25- to 34-year-old children will spend the most of any age group, averaging almost $250. Of course, that doesn't mean they are splurging only on moms; many will buy gifts for their wives in the name of their little children.

Nonetheless, most of us expect something! We asked some moms on Facebook what they wanted, and the responses revealed an array of feelings about the day, and what the kids buy … or don't.

Get discounts on hotels, airfare, car rentals and more — AARP Member Advantages. »

The first two moms expressed a common attitude: time with the children and a card, flowers, maybe dinner.

Cathy C.: "Nothing elaborate: lunch or dinner out at our favorite restaurant and perhaps a card. I like things to be simple because what is truly important is the corniest of all: spending time with your kids." Mary D.: "Being together is what makes me the happiest and trumps any 'thing' they could give me. However, being totally honest, I would be a little disappointed if they didn't make some minor effort to get a card or flowers for me, and especially their 88-year-old grandmother."

This mom has learned over the years that sometimes you can't sit silently by and hope for the best:

Bernadette C. "I want it all: a nice dinner and presents. I already know what I want for a gift and am planning on bringing my daughter and son to the store."

One mom's request reflects that she's a writer — and it's a terrific idea. Too often people don't know how much we love and appreciate them until it's too late:

Vivien O-S: "A candid, warmhearted, funny/serious love letter to Mom (email's fine), gratefully acknowledging my decades of passionate, highly imperfect service ... and not a damn thing more. Why save it for a eulogy?"

Lastly, this mom shares an emotion that many of us have experienced:

Anonymous: "Don't want the flowers that they picked up at the bodega on the corner a half-block away — not because I'm a snob or because I measure the worth of a present by how much is spent, but because I know they just grabbed it on the fly. Even if they wind up with something I don't particularly like, I would like it to exhibit some advance planning and a little thought as to what they think I might like/need."

When it comes to gift ideas, does it really take monumental effort to listen and put some thought into what a mom has mentioned, even just in passing? It reminds us of a book title, Why Can't You Read My Mind? Although the book is directed toward couples, we thought the author, psychologist Jeffrey Bernstein, might have some advice for Mother's Day disappointments. Bernstein also writes books about parenting issues. One has a particularly relevant title: Liking the Child You Love.

Bernstein offers two suggestions. The first is what could be called a preemptive strike when it comes to adult children showing appreciation to parents: Reinforce thoughtfulness. When the kids call or visit, forget that it's been weeks. Instead, thank them for checking in and enjoy the conversation.

Looking for a fun gift idea? AARP can help you celebrate that special birthday. Shop now

If Mother's Day brings disappointment for whatever reason, Bernstein says it's normal to want to express our feelings. "It's part of the human experience to sometimes feel that our kids are taking advantage of us or are conveniently oblivious," he says.

Rather than letting resentment simmer, he suggests a discussion, but framing it in a positive manner. "If you are going to say something negative, it's more effective if you say something positive first," he says. Consider starting by referring to times when the adult child did remember a special occasion but then note this time around the disappointment.

Apparently, even though our children are adults, parents can still find teachable moments. "Think of the discussion as a lesson in empathy," Bernstein says. "Kids of all ages need to learn better how to navigate the emotional world."

Mary W. Quigley's blog, Mothering21, tackles parenting of emerging adults and beyond.

Photo: Melpomenen/iStock

Also of Interest:

See the AARP home page for deals, savings tips, trivia and more.