The Ebb and Flow of the Empty Nest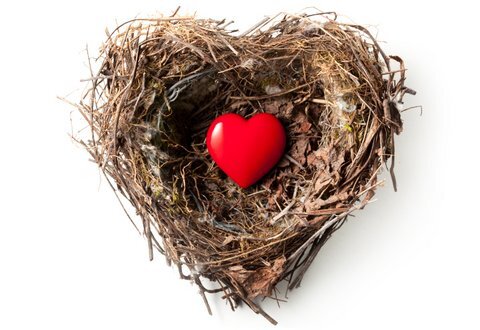 A few days ago my husband and I dragged six heavy containers of holiday ornaments into storage. While I was happy to have that chore done once again, the house looked bare. It wasn't only the decorations. The kids had gone back to their own homes and lives, leaving a few reminders behind: a half-empty bag of kale and some bottles of light beer in the fridge.

I soon realized, though, that others shared the postholiday empty nest blues.

"And then the house went utterly quiet. #emptynestagain," Sharon Hodor Greenthal said in a post on her Facebook page. Dozens of friends chimed in, all lamenting the stillness.

That's the ebb and flow of the empty nest. Parents of teens often wonder if they'll ever be able to adjust to the quiet. The secret among us who have been there, done that, is that you adjust to the new routine and actually enjoy not catering to the comings and goings of your children. Then along come holidays or summer vacations, and the house fills again and you realize how much you missed making lasagna for your son, binge-watching Homeland with your daughter who can't afford premium cable or snuggling with grandkids on the couch.

Part of the joy of the holiday homecomings is simply the anticipation, even though it's lots of work — from the expanded, specialized grocery list to the traditional trimmings. Those six containers of holiday decorations could be edited to one if the "kids" didn't expect to see a Dickens' Village display and a tree laden with a 30-year collection of ornaments.

>> Get travel discounts with your AARP Member Advantages.

While there's sadness about the kids' departure, there's a push to get the house in order again, without water bottles on every surface, missing remotes and commandeered cellphone chargers. My neighbor, whose four adult children visited over the holidays, won the award for being the first to get the Christmas tree to the curb on New Year's Day. "He likes everything neat," his wife said.

It takes most of us a week or so to clean up the debris and get through the mountain of dirty towels and sheets. With decorations stored and clean linens stacked in the closet, we settle again happily into own routines, knowing that our children will be back again — and that our empty nest won't be empty, if just for a little while.

Mary W. Quigley's blog, Mothering21 , tackles parenting of emerging adults and beyond.

Photo: malerapaso/iStock

Also of Interest:

See the AARP home page for deals, savings tips, trivia and more.