Estudio: latinos mayores de 50 ejercen una gran influencia cultural, económica y política
Los hispanos mayores de 50 años ejercen una marcada influencia cultural, económica y política en su comunidad y son claves para entender el comportamiento del consumidor latino, según un estudio realizado por la compañía Nielsen.

Fotos: 30 latinos que abrieron camino en EE.UU.

Mientras que los milenios y las generaciones más jóvenes de hispanos suelen acaparar la atención especialmente de los medios de comunicación, en realidad son los hispanos mayores quienes están liderando el camino y resultando una fuerte influencia cultural sobre sus familias y sus comunidades, explica la consultora en la presentación del estudio.

Los hallazgos del informe The New American Vanguard: Latinos 50+ are Healthy, Wealthy and Wise, que revela esta consultora de medición de mercados, indican que este segmento representa actualmente el 10% (11,1 millones) de su grupo de edad y se espera que crezca a 24% en 2060 (unos 42 millones).

Como más de la mitad de los hispanos mayores de 50 ha nacido fuera del país, su comportamiento en tanto consumidores seguirá teniendo fuerte relación y afinidad con sus orígenes, lo cual representa una oportunidad para las empresas de marketing de cultivar relaciones profundas con este segmento en crecimiento, según el estudio.

Suscríbete a nuestro boletín.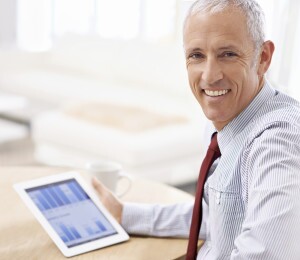 Definidos en el reporte como los "verdaderos pioneros", Mónica Gil, vicepresidenta y gerente general de Crecimiento Multicultural de la consultora, explicó que se les llama así porque fueron los primeros en ir a la universidad, alistarse en el Ejército y convertirse en los empresarios que han establecido las bases de la fuerza económica que representan hoy en día todos los latinos con $1,5 billones en poder adquisitivo. "La motivación o 'ganas' de este grupo demográfico de mayor edad ha sido fuente de inspiración y motivación para las siguientes generaciones latinas".

Debido al aumento de la riqueza, una esperanza de vida más larga y una población cada vez mayor, los hispanos mayores de 50 años están rompiendo con mitos desactualizados en lo que se refiere al envejecimiento y la jubilación.

El informe, elaborado por la división de Nielsen Diverse Intelligence Series, arroja entre sus principales conclusiones los siguientes hallazgos:



Con una expectativa de vida de 83,5 años (bastante más que los 78,7 años de los blancos no hispanos), este grupo ya se ha instalado como el que establece los estándares demográficos y sociales de la tercera generación de estadounidenses.
Los ingresos de los hispanos mayores también están creciendo a un ritmo mayor al de los jóvenes del mismo grupo: entre 2005 y 2013, el porcentaje de hogares encabezados por hispanos de entre 50 y 69 que tuvieron ingresos mayores a $100.000 anuales aumentó de 14% a 20%.
Su influencia en cuestiones como la política probablemente se pongan en juego en las elecciones generales del año próximo, principalmente en los órdenes municipales y estatales.
Los temas que más les interesan a los hispanos encuestados, ordenados según el grado de interés, son la educación, el empleo, la economía y la salud. De todos modos, casi las tres cuartas partes (73%) consideran que la inmigración es un tema muy importante.
La población hispana de mayor edad está concentrada en cuatro estados, California, Texas, Florida y Nueva York, que en el terreno político proporcionan al país 55, 38, 29 y 29 electores respectivamente.
Los hispanos tienen índices de mortalidad más bajos en siete de las diez causas más importantes de muerte en Estados Unidos. También tienen menor porcentaje de fumadores, mejores dietas y mejor salud general. Todo esto lleva a que los hispanos vivan más y que sus vidas sean más saludables y activas.
El 40% de los hispanos mayores de 55 años ha vivido, en 2013, en hogares de varias generaciones, mientras que, del resto de la población, apenas poco más del 20% lo ha hecho.
Estos modos de vida en comunidad provee varios beneficios cuando se consideran temas como el cuidado de la infancia, la alimentación, el transporte y las compras. Esto significa más ingresos disponibles para el consumo, más comidas en común, más experiencia familiar y mejores comportamientos como observadores y compradores.
Los hispanos mayores realizan compras con más frecuencia que los no hispanos, van más a las tiendas y, por sobre todas las cosas, compran para los integrantes de todas las edades en sus hogares.
Los hispanos mayores de 50 son consumidores más fieles a las marcas, algo que además los establece como modelos para los hábitos de consumo de las generaciones hispanas más jóvenes.
El 73% de los hispanos mayores de 50 años prefieren cocinar y comer en sus casas antes que comer afuera, en comparación con el 62% de los hispanos adultos más jóvenes.
Los hispanos de más de 65 años miran un total de 230 horas de televisión tradicional por mes, casi el doble de lo que miran los hispanos de todas las edades sumados, que son 121 horas.
Los hispanos de más de 50 años dicen que están interesados en mirar televisión en vivo en sus teléfonos en un nivel que está 61% por encima de lo que afirman los no hispanos de la misma edad.
Tanto los hispanos jóvenes como los mayores eligen Facebook como su app número uno.
Los hispanos de entre 50 y 64 años están más tiempo en Google Search, Gmail, Pandora y Google+ que los de entre 18 y 49.


Ahorra en tus compras con los descuentos de AARP

"Estados Unidos está creciendo de un modo cada vez más diverso, y si queremos entender la influencia cultural de los jóvenes, es fundamental que analicemos a la generación que los precede", puntualizó Gil.

También te puede interesar:



Página de inicio de AARP

Foto: Yuri_Arcurs/istockphoto