20 Dating Sites and No Bites! What Am I Doing Wrong?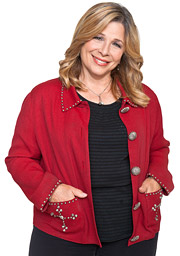 Q: For the past four years, I have been a member of 20 singles websites looking for love, dates, long-term relationships, etc., with no luck. I take all of the quizzes, submit photos and answer questions honestly, but still, nothing. No one will tell me why I am failing at this. Can you help? -CM

Dr. Schwartz: My best advice is to get a close friend who you respect, preferably a man, and have him look at your profile, the way you answer email, the people you pick, your picture, etc. Have him look and see if he can find some flaws in the way you represent yourself or the way you approach (or don't approach) the men in which you are most interested.

You need an outside opinion because there could be multiple things getting in your way and need an honest person who can see all the details and then give you unvarnished feedback. After you get his opinion - tough as it may be - you can use this new intelligence to change your game so that you become way more successful online - and in life.

On AARP.org, there's a online community group called Single & Ready to Mingle. You can reach out to people there too. Perhaps even make a connection?

Good luck and let me know how it goes.

Dr. Schwartz answers questions every Monday, Wednesday and Friday. Submit your question here. Read of Pepper's columns here. And be sure to follow Pepper on Twitter @pepperschwartz.