Listen to Our Tele-Town Hall on COVID-19 and Heart Health
By
Andrew Soergel

, April 19, 2022 03:26 PM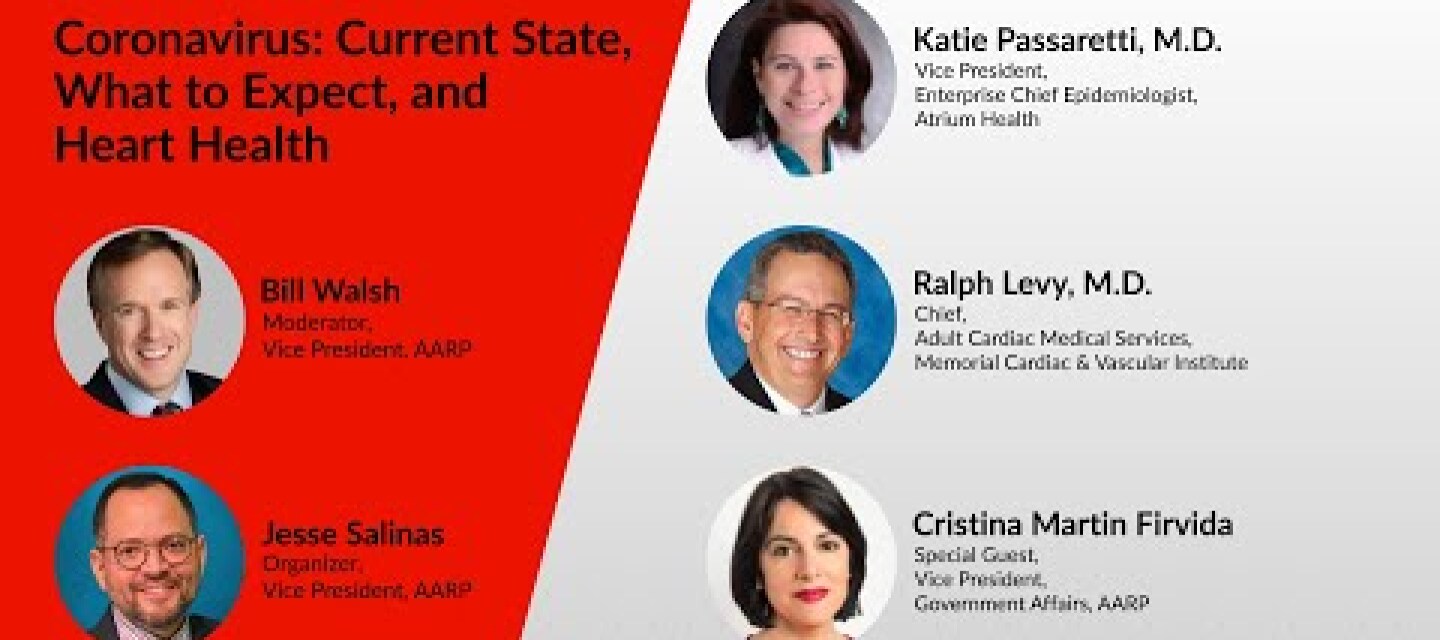 Live Q&A on Coronavirus: Current State, What to Expect, and Heart Health
Although COVID-19 cases are falling across the country, new research shows the virus increases the risk of heart disease. To learn more about these findings and answer your questions about COVID-19, variants and boosters, we sat down with Katie Passaretti, vice president and enterprise chief epidemiologist at Atrium Health, and Ralph Levy, chief of adult cardiac medical services at Memorial Cardiac & Vascular Institute, for an AARP tele-town hall.

"By all metrics, we appear to be on the downswing of this particular surge" driven by the omicron variant, Passaretti said. But she warned that a so-called "stealth omicron" subvariant — called BA.2 — is circulating and is even more infectious than other COVID-19 mutations.

Levy discussed the recent heart-related findings, noting that people who get sick with COVID-19 — "even patients that had mild symptoms" — have an increased risk of heart attack, strokes and clotting problems.

Listen to our recording of the event.