Experts Talk COVID Outlook, Digital Divide on Latest Tele-Town Hall
By
Andrew Soergel

, June 10, 2022 08:38 AM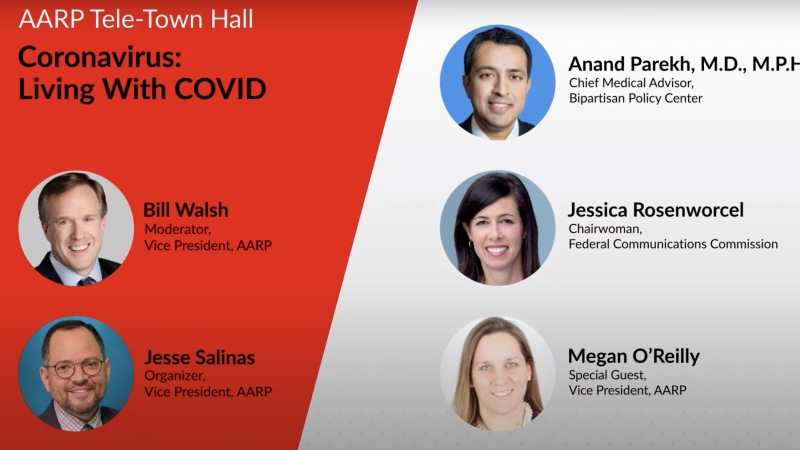 More than two-thirds of adults 18 and up got an initial round of COVID-19 vaccines — more than 90 percent of those 65 and up got those first shots. But just half of fully vaccinated adults have received an initial booster dose, and even fewer have received a second booster.

That's a problem, Anand Parekh, chief medical advisor at the Bipartisan Policy Center, said during a discussion Thursday on our latest COVID-19 tele-town hall. COVID cases continue to climb and the virus disproportionately threatens the unvaccinated and unboosted, Parekh said, suggesting people think about boosters the same way that they think about a flu shot or a multi-dose vaccine, like the one for shingles.

"You need a second dose a few months later," Parekh said. "You're not getting extra shots because the initial shots don't work. You're simply getting additional shots and boosters because it protects you further from severe illness and death."

Parekh also discussed risks associated with developing long-COVID, noting research is ongoing to determine exactly how to treat and prevent people battling symptoms for weeks or months after their initial infection. He said that a new vaccine or booster could be available by the fall that would better protect people from the omicron variant.

Parekh was joined by Jessica Rosenworcel, chairwoman of the Federal Communications Commission, who highlighted a recent study that points to a connection between barriers to high-speed internet access and worse COVID outcomes.

"Internet access is a gateway to information, resources and support," she said. "It's where we go to figure out when we need a COVID shot, where those COVID shots are available, how we can sign up for follow-up appointments with our doctors. … Its influence on our day-to-day is only going to grow."

Listen to a recording of the event, and catch up on our previous tele-town halls.