White House COVID Expert: Boosters a 'Once-a-Year Shot'
By
Andrew Soergel

, October 24, 2022 12:27 PM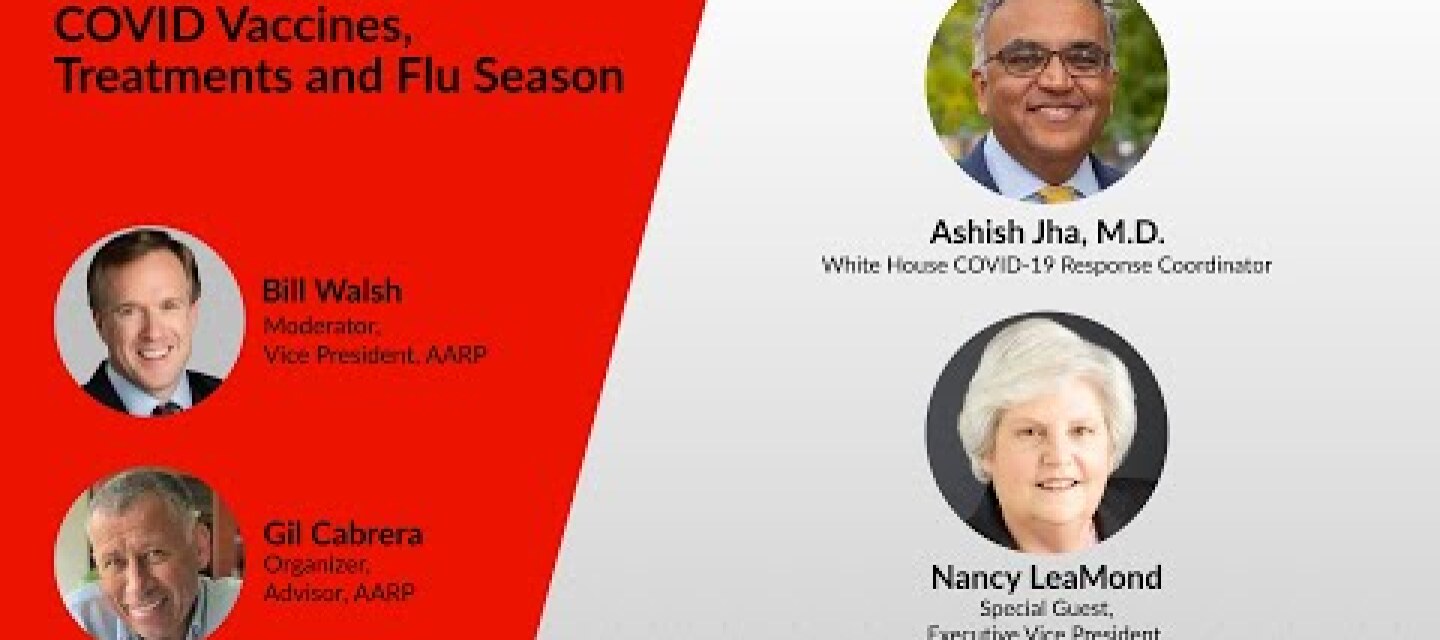 Live Q&A on Coronavirus: COVID Vaccines, Treatments and Flu Season
En español | White House COVID-19 Response Coordinator Ashish Jha told AARP he expects COVID-19 boosters to be treated like flu shots going forward, with most Americans encouraged to get them each fall to guard against infection through the winter.

"I do think for some vulnerable older adults, they may need shots more than once a year. But I think for the majority of Americans, it's a once-a-year shot," Jha said Friday during an AARP tele-town hall that was focused on what's expected to be a challenging winter for COVID-19 transmission and the flu.

Throughout the event, Jha answered questions from callers and AARP leaders and laid out how he and other COVID experts believe the next several months will play out. He expects COVID-19 cases to climb in the winter but thinks bivalent COVID-19 boosters and antiviral treatments like Paxlovid will help keep many people out of the hospital.

Still, Jha said new booster uptake has been disappointing. Although 80 percent of the eligible U.S. population has received at least one dose of a COVID vaccine, only 49 percent have received a booster shot, according to the Centers for Disease Control and Prevention. And fewer than 20 million Americans ages 5 and up have received the new bivalent shot — a little more than 6 percent of the eligible population.

Jha said it's positive that "we don't need to be in that same emergency 'thinking about COVID all the time' phase" that initially motivated people to get COVID-19 vaccines. But he warned about the consequences of failing to get an updated shot.

"If you got your last vaccine a year ago or a year and a half ago — even six months ago — you're really not all that well protected," he said. "And if you got your last vaccine a year ago, you have very little protection against infection and only modest protection against serious illness."

Listen to a recording of the tele-town hall.