5 Great Travel Apps for the 50+ crowd
Traveling can be complicated. There are so many choices - like which airline to fly, which seat to select, which hotel to pick, which restaurants to sample, and which sights to explore.
The Internet helps when making the early decisions, but once you're on the ground in new territory, mobile apps are handy. But again - so many choices!

As always, I look for apps that are easy for people like me, in the 50+ category, to navigate, understand and use. No fancy gizmos - just the facts.

Here are my top five travel apps that can make your journey - be it near or far - piloted from the palm of your hand.

Pro tip: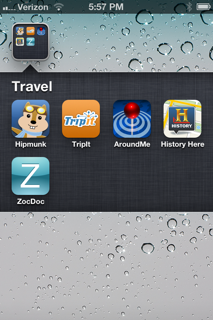 Use the same email address for all of your travel sites. It just makes life easier. You remember the address and then the apps can interact with each other. If you like the site once you've explored it on line, download it to your mobile device. That way you can see the real beauty of communications from the beginning.

Top 5 Travel Apps



Bon Voyage!