App of the Week: Bring Back The Bygone Concerts
Summer is starting, and that means lots of outdoor concerts. But if you're like me, you have seen most of your favorite bands perform, and the thought of trekking in the heat and humidity to an amphitheater that seems to be at least a mile from your car is not so appealing anymore. Been there-done that.

But the music, the famous live concerts dating back to the 50s at the Fillmore, the Newport Jazz festival, Tanglewood, the Shrine Auditorium and many more venues can still be heard-on an app.

This morning I'm sitting on my patio, listening to Neil Young & Crazy Horse perform at the Fillmore East on March 6, 1970 on my iPhone. Remember Cowgirl in the Sand?

Yesterday, in my den I "attended" the James Brown 1969 concert at the Newport Jazz Festival.

This fabulous app that takes me back to my youth is called Wolfgang's Vault.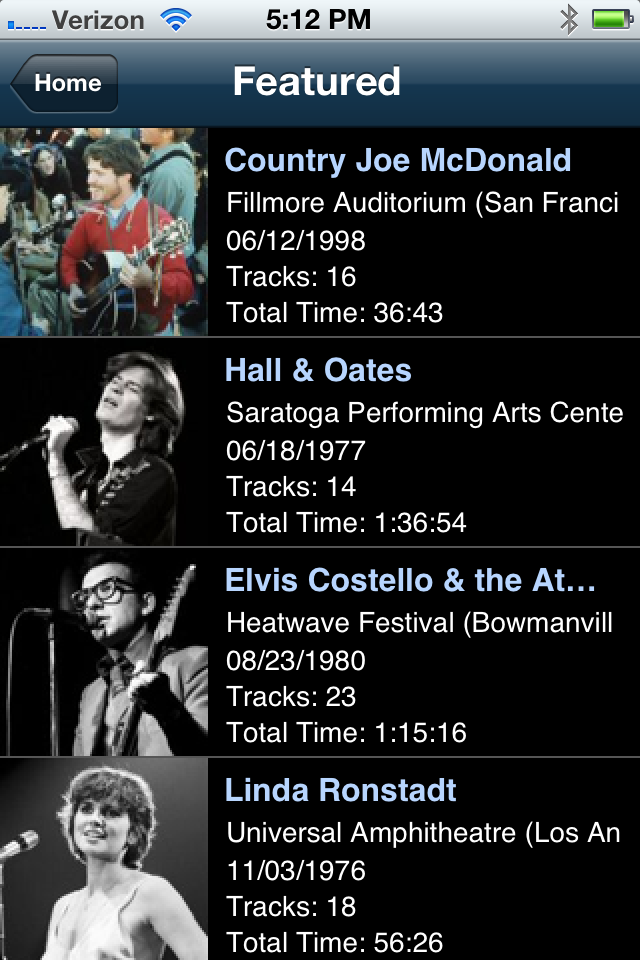 It works like this: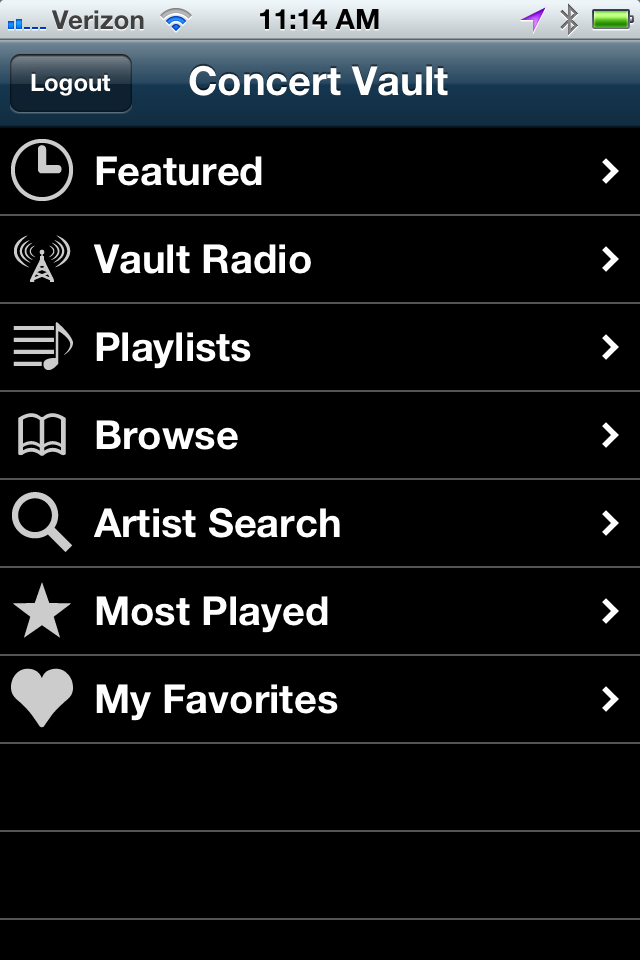 The Concert Vault opens to show seven categories. Inside the categories are lists of concerts. Next to each concert selection is the total number of tracks (songs) and total running time of the show.

The categories include:

Featured

Listed are the day's 15 featured concerts. On this day, they include Country Joe McDonald live at the Fillmore in San Francisco in 1998, Hall & Oats in the Saratoga Performing Arts Center in 1977, and Fleetwood Mac in Sweden in 1969, just to name a few.

Vault Radio-these hold thousands of recordings from radio shows. The radio shows include:

Bill Graham Radio- Bill Graham is the Wolfgang of Wolfgang's Vault. He was Born Wolfgang Grajonca in Berlin in 1931; he escaped Nazi Germany to grow up in a foster home in the Bronx and Anglicized his name at the age of 18. He is known as the man who brought performer and audience together shaped the rock concert as we have come to know it. You can listen to his station, which gives you a selection of 194 songs at a time from your app.
Daytrotter Radio-a radio station of emerging bands performing concerts.
King Biscuit Radio-the longest running daily radio show in history, established in 1941. This is my personal favorite. It is known as the "First Name in Blues" And since Muddy Waters was the first live performer I ever saw, in the basement of a little club in 1968, when I was 14 and on a "real" date, this station is a keeper for me.
Silver Eagle Radio-plays live country music concerts since 1980.

Playlists-these include mixes with titles like Dylan Radio, Dance Party, the Legendary Ladies of Rock, etc. You can also make your own playlist.
Browse Section-Browse by Artist, Collection or Genre
Artist Search by Name
Most Played section-this a listing of concerts played by Vault users
My Favorites-your personal filing cabinet
I must admit I have a very narrow taste in music. I was raised in Detroit. I'm a Motown Sound girl. I like blues, gospel and R & B. Over the years it's been getting harder to find radio stations-even paid radio stations-that give me my beloved sound. Now that I've been turned on to Wolfgang's Vault, I look forward to live concerts everyday of the year-without the crowds, and without the mile trek in the heat and humidity.

Do you have a favorite app I should check out? Please tell us in the Comments section.