Catching Up With Techno Grandparents and Grandkids
By Linda Slaughter, May 15, 2015 12:29 PM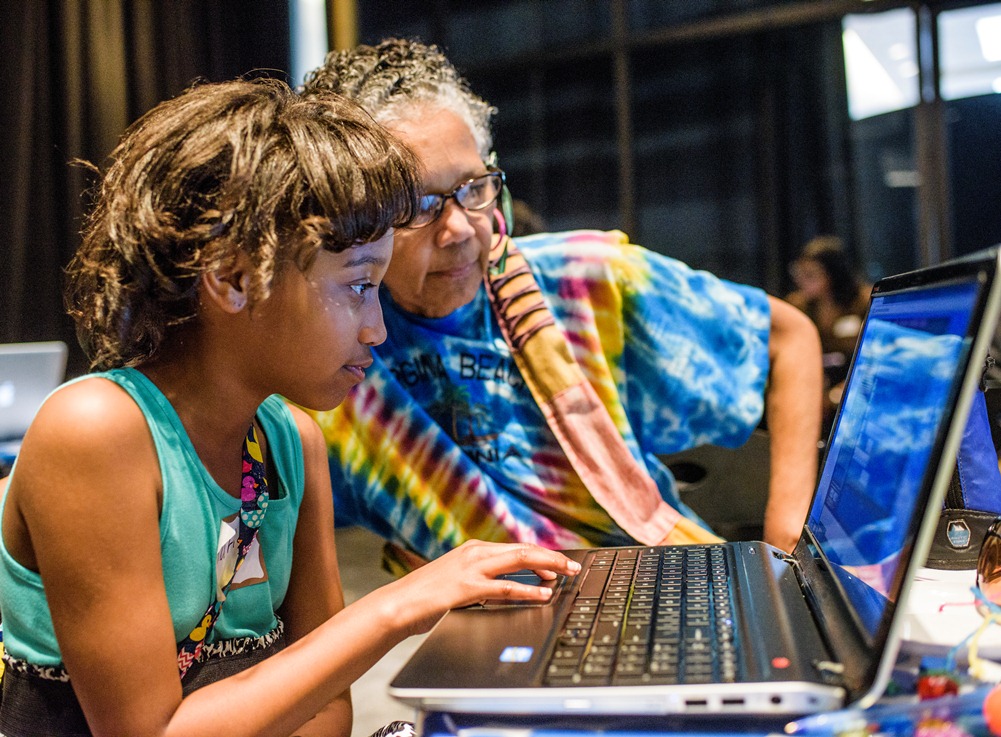 Think video games and what comes to mind? Kids or teens with electronic devices locked into a screen. But guess what? The average age of gamers is 35. Twice as many adult females play as male gamers under 18. And people over 45 are the fastest-growing group of gamers. Who knew?

Clearly the 50-plus are interested in gaming, but AARP wants to know whether video gaming can help narrow the generation gap. AARP and AARP Foundation's MentorUp program teamed up with E-Line Media and Sesame Workshop to explore the idea. They're running a pilot series of eight intergenerational STEM (science, technology engineering and math) workshops in multiple cities through June 28.

Get the latest on protecting your money and saving for retirement — AARP Money newsletter »

Most recently, about 17 intergenerational pairs — kids ages 8-18 joined by an adult in their life who's 50-plus — showed up at the Kennedy Center for Performing Arts in Washington for the three-hour affair. Allison Mishkin of Sesame Workshop and Mark German of E-Line Media led the pairs on a journey to discovering the five elements that make up any game — space, components, mechanics, goals and rules — and the importance of finding the right balance with those elements to make a game fun.

They also learned about the iterative process of play testing — designing a game, playing it, critiquing and refining it, then inviting others to play the game and critique it, so the designer can refine it even more.

Groups of family pairs joined together, applying the five elements of game creation to make up their own physical games using a limited assortment of household and office supplies, small toys, plus the available space in the room.

Creativity flowed and before long, groups were instructing others on how to play their games and engaging in the iterative play testing process. Young and old were actively involved.

Get discounts on financial services from trusted companies — AARP Member Advantages »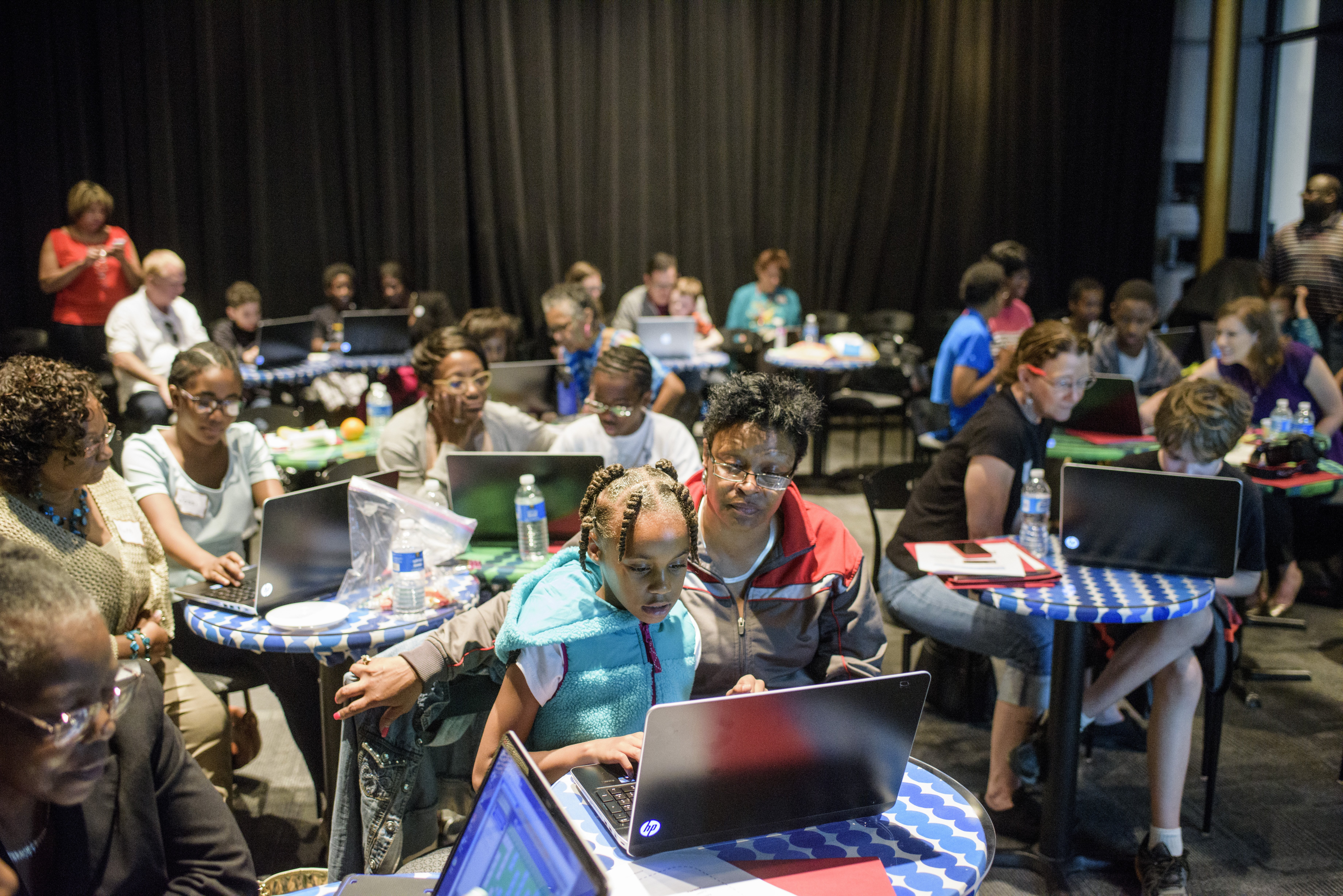 In this spirited atmosphere, laptops appeared and the intergenerational pairs stepped up to the next level — designing their own video games. With the help of the game-based learning tool Gamestar Mechanic, participants quickly began manipulating an array of virtual tools, characters, and screen set-ups to design their own games.

While adults and children were equally engaged, a consistent observation emerged over the three initial workshops: "In using the software, kids are more willing to dive in and experiment. Adults seem to want to learn the boundaries first and see what the software can do," said Mike Hughes of AARP Corporate Relations & Business Development.

Did adults think gaming helps narrow the generation gap?

Lynette (mother/daughter, 12): "Absolutely. I was engaged and didn't feel walked over. The first game I won three times! With this software, I have a standing chance! We also do Wii Fit as a family."
Tina (grandmother/grandson, 14): "I don't think the gap's that wide."
Cassandra (grandmother/granddaughter, 10): "We already do a lot of games and puzzles together. I enjoyed today, but video games really aren't my thing."
Ruth (grandmother/granddaughter, 12): "Yes, I really liked collaborating and designing the games."
Kate (grandmother/grandson, 11): "Yes, this is a great idea. We'll be playing more video games together."
Get in on the gaming! Find a workshop near you: www.mentorup.org/stemworkshops

Photos: Matt Roth

Also of Interest

See the AARP home page for deals, savings tips, trivia and more.