George Takei's Take on Hiroshima, From Devastation to Rebirth
Many people know George Takei as Mr. Sulu from TV's popular Star Trek and most recently as a social media guru and host of the AARP-produced YouTube series "Takei's Take." But the Los Angeles native also has ties to Japan, where he lost an aunt and a cousin after the United States dropped an atomic bomb on Hiroshima, wiping out the port city on Aug. 6, 1945. Eight years old at the time, Takei was incarcerated with his parents and siblings in a Japanese American internment camp in California. Takei recently returned to Hiroshima for his AARP YouTube series to explore the effects of the A-bomb and technology's role in the event.

Watch these four episodes of "Takei's Take" and then read an interview with Takei below.



What is your family connection to Hiroshima?
My maternal grandparents emigrated from Hiroshima to the Sacramento Delta in California. My grandfather sensed the winds of war coming and moved back to Japan and Hiroshima with some of their children, so that's the irony of my aunts and uncles being American-born, but having gone back there before the war began.

>> Sign up for the AARP Leisure Newsletter

How did it feel to return there?
I've gone to Hiroshima many times, but this time was very special. My cousin had moved and I didn't have his address, but the film crew managed to locate him and we were able to have a nice meeting. He joined in with us in the filming. While filming there, I learned that another cousin who died in the bombing was 5 years old. Until that point, I had believed that the cousin had been a baby.

The bombing was devastating, horrifying. How do you feel about the United States using such technology as the atomic bomb?
To use our technology for that kind of destructive purpose is ultimately self-defeating. Now we've gotten to the point where it's mutually suicidal. Our adversary nations have the same kind of capacity. We have advanced with the power of our mind, our inventive genius, but that killer instinct is still with us. Unless we can develop our capacity for true diplomacy and solve problems diplomatically, we are ultimately going to exterminate ourselves.

What do you hope viewers of your Hiroshima episodes will learn?
The viewers know me from my career as an actor and my activities with social media and so we've become friends. Some people consider me a member of their family. They call me "Uncle George," and so now we've put a human face on that kind of destruction. When you visit the Hiroshima Peace Memorial Museum in Japan, it's horrific and stomach-turning, but realizing that George Takei's aunt and young cousin perished there gives it a whole different view. The victims have faces now. I hope that they come to share the need for developing our capacity for diplomacy. I think that's the only way for the human race to survive.

>> Get discounts on electronics with your AARP Member Advantages.

What is the city like today?
You'll see a dazzling, contemporary city - flashy towers, multistory hotels, beautiful gardens and "ancient" castles that have been rebuilt with air conditioning, vending machines and elevators. It's all postwar, even the historic buildings. It is a wonderful place for visitors who go to Japan.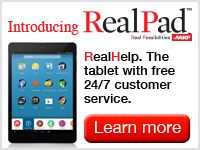 Also of Interest



See the AARP home page for deals, savings tips, trivia and more