Meet the iPad Air ... and Its Competition
By Steve Mencher, October 22, 2013 05:35 PM
Everybody knew that Apple would announce its new, lighter, slimmer, faster iPads on Oct. 22. Only the change in name came as a surprise.

Welcome the iPad Air.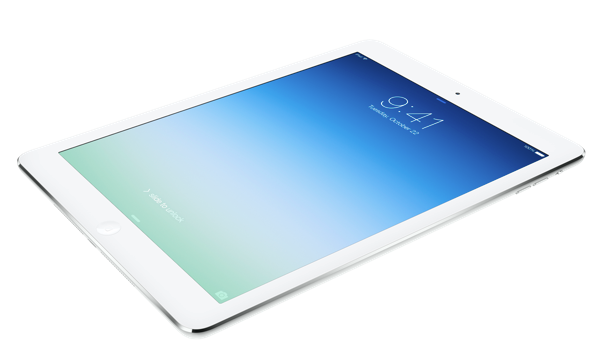 Whether the faster processor, faster graphics, better cameras and sound, improved software, and slimmer-than-ever appearance mean you need this thing is, of course, up to you. Apple makes the case that 475,000 apps give the iPad an unbeatable advantage.

Sign up for the AARP Money Matters newsletter

And, if the 1-pound, 7.5-mm iPad Air is still too bulky, the iPad mini is improved, too. Its display has been upgraded to "Retina" level, meaning that the pixels (the building blocks of picture and text) are all but invisible to the naked eye.

Meanwhile the same day in Abu Dhabi, Nokia unveiled its new Lumia tablet, and a couple of new smartphones. The Finnish phone maker has just sold its hardware business to Microsoft, so these are Windows devices more than anything. The hope is that they also carry some of the design magic that once made Nokia a leader.

With 6-inch screens, the new smartphones could be considered hybrid "phablets" - small tablets that make phone calls or big phones that have more room for pictures and games. They might be the best of both worlds, or if you're less enthusiastic, what tech folks call a "kluge" - an ungainly combination of stuff that gets nothing quite right.

As for the Nokia's new Lumia 2520 tablet, early reviewers seem to love its look and feel.

Get discounts on electronics with your AARP Member Advantages.

But, if what you really want is a tablet-like laptop (laplet? tabtop?), there's also the new Microsoft Surface Pro 2. Microsoft took a zillion dollar write-off on the first Surface models, but it's back with an even bigger bet that a tablet that can run Microsoft's signature desktop applications (Word, Excel and PowerPoint) and easily attach to a keyboard will eventually find an audience.

What do you want for Christmas?













Also of Interest



See the AARP home page for deals, savings tips, trivia and more