Never Lose Your Keys Again
By Steve Mencher , September 27, 2013 04:18 PM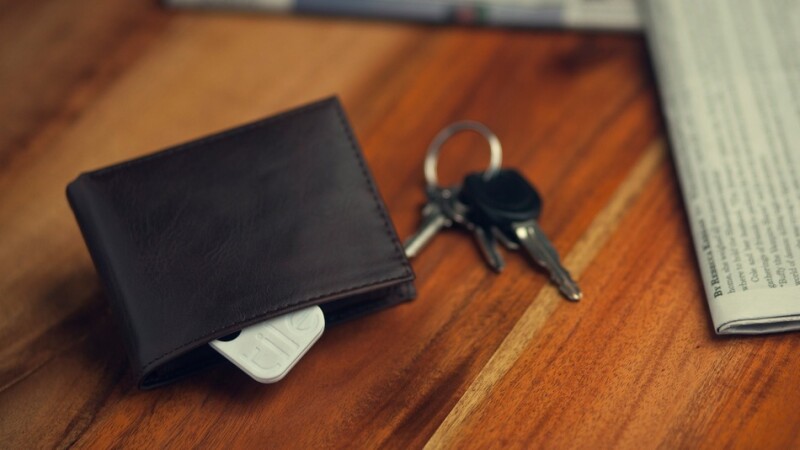 Rejoice.
Now you can stick a small tag on to all those things that seem to wander off or hide themselves - like your keys, computer or purse - and track them down with a smartphone app.
The tags send a signal with a range up to 150 feet, using Bluetooth Low Energy technology. Your phone is always "listening" for it. Some tags beep, buzz or blink when you mark an item "lost" from your phone.
Keys under a couch cushion? Most of the apps let you search with a "hotter/colder" style readout like the one that shows Wi-Fi strength. The app can tell you where you last "saw" your missing item before you moved out of range, or alert you as you do.
Stick-N-Find ($49.99 for 2) is on the market now. Two others - Tile (about $55 for four) and Button TrackR ($95 for 10) - are expected soon.
A couple of the tagging companies raised money through crowdsourcing, and the social media connection is also the great promise of these tags. The more people who install the same app, the more likely you are to recover your lost or stolen stuff.
Example: You've left your tagged purse in the break room at work. You're out of range, but a colleague with the app passes nearby. A signal is sent to the cloud, then down to your phone, with the GPS coordinates of your missing purse.
Reminds me of something Arthur C. Clarke once said: "Any sufficiently advanced technology is indistinguishable from magic." That about sums it up.
Photo: Courtesy of Tile
Also of Interest

Join AARP: Savings, resources and news for your well-being
See the AARP home page for deals, savings tips, trivia and more