On The Road Again, With These Apps
The dog days of summer can be great for traveling. But if you want to enrich the experience, grab your smartphone and load up on a few great apps before you hit the road.

If you are driving, be sure to have the GasBuddy app front and center. (Operated by your helpful spouse, of course - don't do this while driving!) This app uses your smartphone's GPS device to pinpoint your location and gives you the rundown of service station gas prices.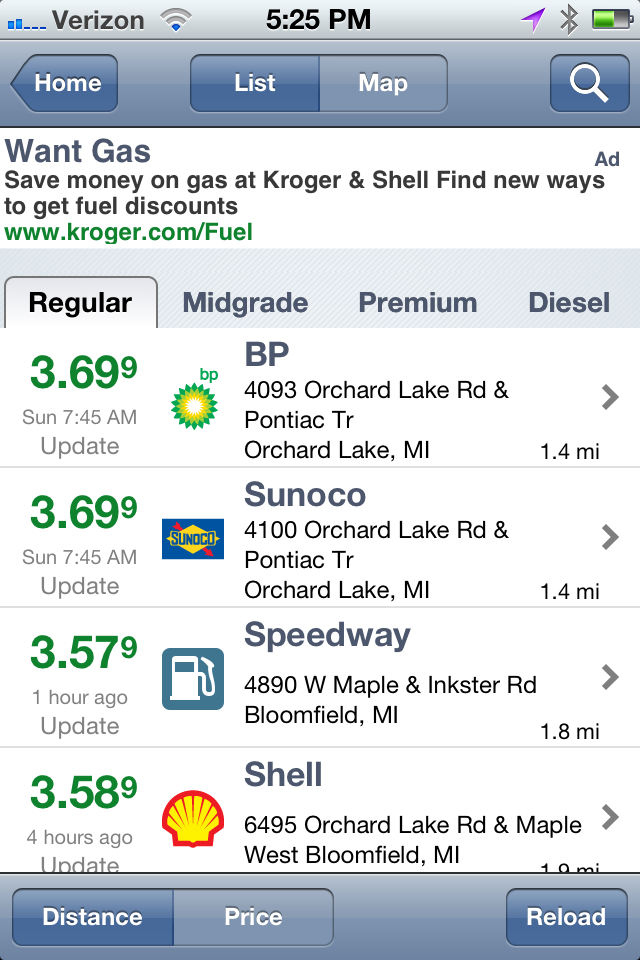 You simply push the gas tank icon in the center of the home screen that says "Find Gas Near Me". Instantly, the list pops up. You can sort the list by price or distance. It also tells you when the price was last updated. However, be aware that the prices listed are always for cash payment, so know when you arrive you'll be paying a little bit more to use your credit card. This is a great app that saves money and is fun to use. I use it all the time, even when I'm not traveling very far. It's so simple and it gives me a bit of a rush when I find the cheapest gas on my route.

As you move onto the road of fun and frolic and your journey involves a hotel stay, you might want to think about downloading LodgeNet.

How many times have you checked into your hotel room, picked up the TV remote and start flipping through channels trying to find a particular station, only to discover it's taking what seems like eternity to find it?

"I know USA must be on here, so I can watch Suits," my husband says fumbling with the remote. "Where is it? Do you know?" he shouts to me, while I'm in the bathroom.

"Just a minute," I say before I stand in front of the TV scrolling through all of the stations. "I don't know, there are a million stations here, I can't find it," I say tossing the remote back to him.

That was last month. Not anymore. Now I have LodgeNet -a mobile app that lets travelers connect with their in-room TV, the hotel information services, and the local attractions and restaurants. It's free and available on iPhone, iPad and Android.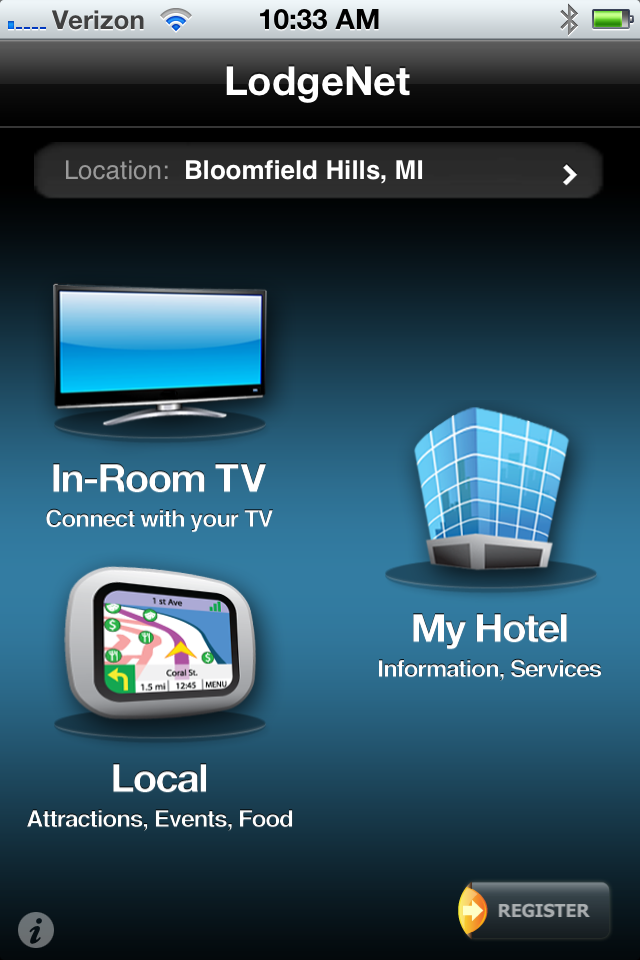 You essentially turn your smartphone into a hotel TV remote control. And since all the information is on your smartphone, you can check out the listings while you're relaxing by the pool, in the gym, or in the park. For serious travelers, there's an option that costs $0.99 per year. It allows subscribers to load up to three days of television programming on their smartphones, so you can plan your TV time in advance.

LodgeNet spokespeople say that their stats show that 98% of hotel guests watch TV in their rooms, and 57% want programming on their mobile phones.

LodgNet is available in most major hotel chains and in 600,000 rooms in the U.S. and Canada. After you download the free app you can check hotel listings and the Lodgenet icon appears next to those with the service.

Now that your TV viewing schedule is set, and your car is full of fuel, you'll probably be ready for entertainment. So be sure to download Yelp to earn about area restaurants, bars, coffee shops, drug stores or other entertainment venues.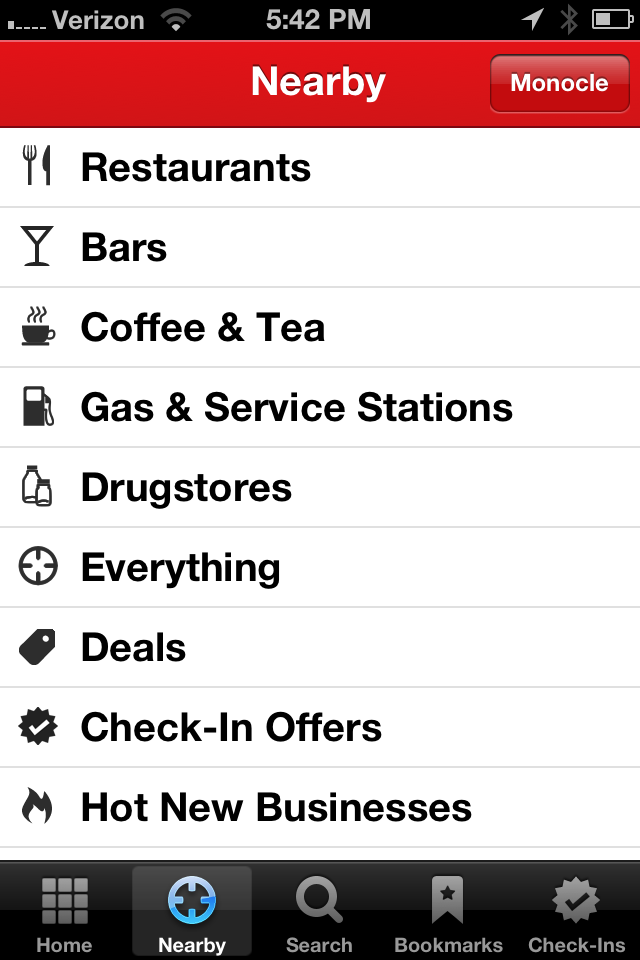 The first time I used the app was while on a recent business trip to San Jose, CA. Our group was wandering around sightseeing and craving Mexican food. We entered "restaurants Mexican" from the drop down list and found more than 40 choices. The Filter/Sort screen was wonderful, allowing us to narrow our results by distance, price, neighborhood, now open and features such as "Hot & New" or "Offering a Deal."

The app also allows a peek into the restaurant from the street. In the upper right hand corner of the home page is a button called "monocle" and if you press it, it scans inside the building.

There are lots more travel apps out there, but these were recently recommended by some 50+ readers. What are your favorites?

Do you have an app you'd like to recommend? Leave me a comment in the section below.