Tech You Can Use: Getting Rid of Cable, pt. 2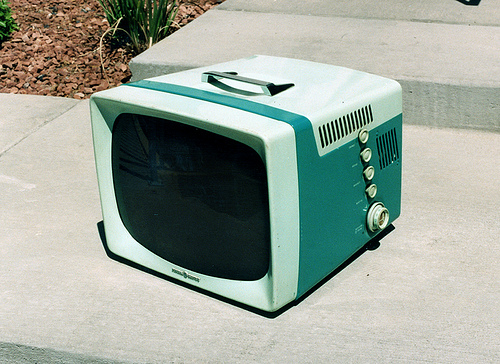 (via roadsidepictures)
On Tuesday, we told you about a few easy alternatives to paying for your cable subscription. Then we threw it out to our Facebook fans for more examples of how they were getting around cable.
Some of our page fans' suggestions:
1) Switch to satellite. (Well, we're not sure this is what we were thinking, but if it works...)
2) Download iTunes TV episodes instead of paying for cable.
3) One commenter is using Hulu and Netflix, and using playon.tv to stream the content from those sites to their TV. (You can either order DVDs and Bluray discs via Netflix, or you can stream quite a few movies and TV shows from their library.)
4) For movies: Some set up DVD swaps with friends and family; many public libraries also lend movies.
Thanks to everyone who contributed their thoughts!