Thursday Tech: Our Favorite Headphones
By Beth Carpenter, August 26, 2010 04:44 PM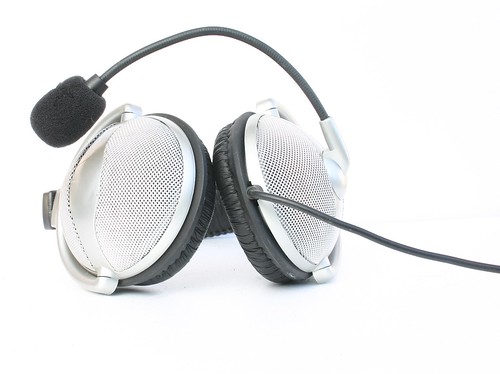 (via timtak)
On Tuesday, we posted a roundup of why cheap earbuds are bad for your ears, with a bonus rant from gadget blog Gizmodo. We asked our Facebook audience what their recommendations were. Cheap or no cheap? What kind?
I got lots of responses agreeing with me - cheap earbuds are bad, bad news for your ears - and lots of love for Bose's noise cancelling headphones, as well as a shoutout for the earbuds included with this pocket radio.
There you go! Save your ears. Give them a little better sound. Please?
As always, we don't endorse any of these products - just passing along what people like you have recommended to us. Wisdom of the crowd, and all that.