5 Travel Tips for Thanksgiving Travelers
By David Porter, November 7, 2012 07:09 PM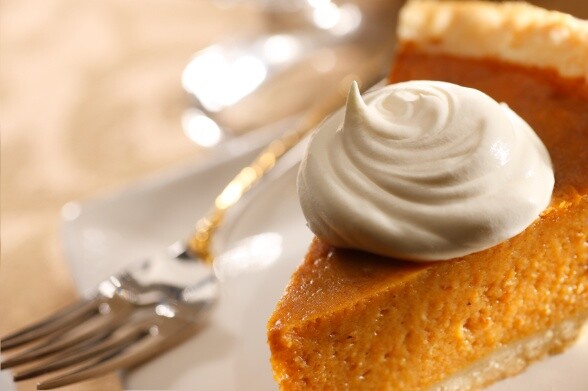 There are a lot of things that come to my mind when the subject of Thanksgiving Day comes my way.

I think of my dearly departed grandmother who made the best Thanksgiving Day dinners in the world with nearly everything made from scratch out of her garden.

I think of my departed mother-in-law Rita who loved putting on a big Thanksgiving spread and having her family around her.

And, I think of my own mother's pumpkin pie. Yum. Yum. Yum.

However, for millions of Americans, they'll think of the overcrowded airports, long security lines, and hassled travelers that they will find along the way. Hard to be thankful for that.

To help you arrive with your sanity on Thanksgiving Day, here are a few important tips:

5 Travel Tips for Thanksgiving Day Travelers


Get to the airport earlier than usual. Seriously. The numbers of travelers will be up significantly and will put pressure on the system. Don't forget to check in ahead of time, print your boarding pass, and let your airline know if you'll need a wheelchair in advance - the fewer things you have to do once you arrive at the airport, the better.

Weigh your bags. The airlines generally allow a maximum of 50 lbs. for your checked luggage. If it's 55 lbs, then you will be pulling your undies out in front of everyone in the airport. Besides knowing whether you are a boxers or briefs kinda guy, they are not going to be happy that you held them up. And ladies, I'm certain that you don't want to be hauling our your Spanks in front of the whole world. Right? You can buy a little handheld luggage scale to use at home - here's a few of Amazon's best options. 

Apply ahead of time for TSA Pre-Check Expedited Screening. This will put you ahead of everyone in the line. No waiting, and you get to keep your shoes, belt, and coat on. Here's how you can apply. 

Traveling with Food. Everyone wants to bring back a favorite food from Thanksgiving dinner. Just think of all of the wonderful turkey sandwiches you could have. While pies, and left-over turkey is allowed, you are certain to run into trouble if you attempt to bring a liquid onboard. Sauces, dips, gift baskets with liquids, gravy, jams, jellies, syrups, oils, vinegars, soups, and wine, liquor, and beer will not be allowed on the plane. To prevent heartbreak, ship these items home, check your bag, or don't bring them at all.

Traveling with Gifts. While wrapped gifts are not prohibited, you may have to unwrap the gift if it sets off an alarm. Better to ship your gifts ahead of time, or at the very least, wrap them once you get to your destination. Or, buy them online and ship them to your holiday destination- a friend has a trick where her parents know that all packages marked with a special name don't get opened til it's time.
Above all, be patient. It is going to be crowded, the lines will be long, and nothing will happen as fast as you'd like it to. Breathe in, breathe out, Grasshopper!

David and Carol Porter are contributors on the AARP blog, blog regularly at theroamingboomers.com and keep us updated on their travels via their Facebook and Twitter accounts.