How to Do Wine Tasting like a Pro
By David Porter, November 30, 2011 12:17 PM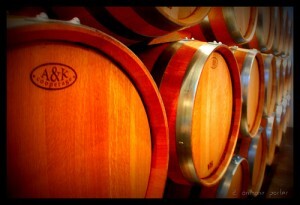 Baby boomers, and particularly baby boomer travelers, love wine!

According to the US Wine Market Council, a wine boom began in the United States in the 1970s and early 1980s as the leading edge of the Baby Boom generation (born between 1946 and 1964) matured and drove the consumer market with their unique set of tastes and lifestyle choices.

According to the American Association of Wineries, an estimated 27 million winery visits currently take place annually, and the US Wine Market Council states that U.S. per capita consumption was estimated to reach 3.04 gallons in 2010 with an annual production of 71 million cases with a current market value north of $3 billion.

Watch our Video and Learn the 5 S's of Wine Tasting
We just returned home from a 10-day wine-tasting tour of Napa Valley and Paso Robles. During our trip, we noticed that some of our fellow baby boomers felt a little out of sorts regarding the proper way to taste and evaluate a glass of wine.

Therefore, we elicited the help of John Teeling, hospitality manager at Calcareous Vineyard, to explain the 5 S's of wine tasting.




David and Carol Porter are contributors on the AARP blog, blog regularly at theroamingboomers.com and keep us updated on their travels via their Facebook Account.