Are You Ready for an RV?
By Patrick Kiger , June 07, 2013 10:45 AM
In the latest sign that the economy is improving, more and more Americans are buying recreational vehicles and taking to the roads again in search of adventure.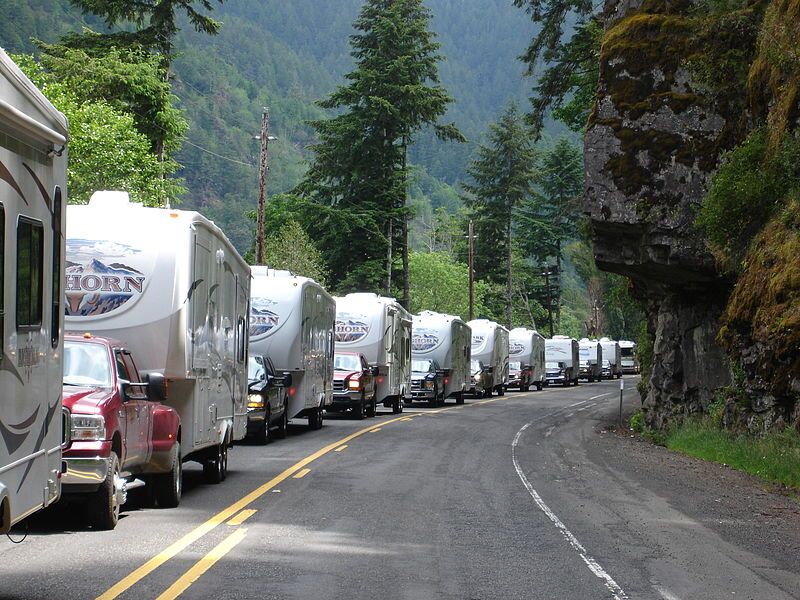 In response to rising demand, RV makers shipped 32,100 vehicles to dealers in April 2013, an uptick of 19 percent from 2012, according to the Recreational Vehicle Association. And shipments have steadily risen this year in every category of RV, with the most dramatic growth in "total towable RVs." Shipments of those big house-like trailers, which provide practically all the amenities of a brick-and-mortar home, have risen by 30 percent over the first four months of 2013.
For the RV industry , which was brutally battered by the economic crash of the late 2000s and the painfully slow, uncertain recovery that followed, the surge in demand is welcome news. RVs, which range from small $4,500 units that fit on the back of pickup trucks to tour-bus-sized mobile homes that go for well over $200,000, are flying off the lot so fast that dealers are struggling to keep up with the demand. They're even seeing a rise in demand for used RVs.
Join the discussion: Where would you most like to travel?
"We couldn't give one away for five years," Jay Smith, an Indiana RV dealer, recently told the Terre Haute Tribune-Star. "Nobody wanted them. Now they are buying them right and left."
Part of the reason for the RV resurgence is that finance companies are writing loans again for them, after years of being tight with their money, Smith says.
But it's also likely that it reflects pent-up demand from boomers, who just a few years ago were starting to get into RVing in a big way as the oldest members of the generation reached retirement age. According to RV Business, an industry publication, the influx of boomer " snowbirds" already has caused RV resorts to revamp their activities programs. Big band music at dances is being replaced by rock, and parks are offering more vigorous athletic activities. The Sun N Fun RV Resort in Sarasota, Fla., for example, has an 18,000-square-foot fitness center, which includes a swimming pool equipped with resistance jets for a tougher workout, Zumba and spinning classes. The Fountain of Youth Spa & Resort in Niland, Calif., offers tai chi, yoga and zumba classes. (From Go Camping America, here's a rundown on some of the activities now available at RV resorts.)
Related: RVs from A to Z - First steps to choosing your home-on-wheels
Not everybody taking to the road in an RV is a retired snowbird. In 2011, fifty-something photographer Fran Reisner decided to sell her Dallas home and most of her possessions and roam the country in a Winnebago. Thanks to WiFi connections at parks and digital photography that eliminates the need for a darkroom, she's still able to run her portrait-shooting business and produce photography books. "I'm happy not knowing what's around the next bend in the road," she said in a 2012 interview. "The mystery makes it exciting for me."
From CNN Money, here's a rundown of the various types of RVs.
Photo: Heartland Owners Forum via Wikipedia
Also of Interest

Join AARP: Savings, resources and news for your well-being
See the AARP home page for deals, savings tips, trivia and more