5 Cool Ways to Follow the 2012 Elections Online
By Election 2012 , September 28, 2012 01:48 PM
If you're a fan of Saturday Night Live, you may have gotten a chuckle from the spoof advertisement poking fun at what political pundits call "low information" undecided voters. "Before you're going to get our vote, you're going to have to answer some questions," the ad explains. "What are the names of the two people running? And be specific!"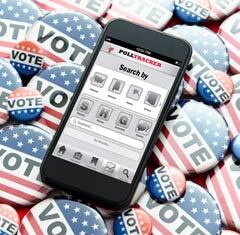 But seriously, though, unless you're filing an absentee ballot from a desert island without Internet access, there's really no excuse for being a low information voter. Even if you let your newspaper subscription lapse and turn off the TV to avoid the barrage of attack ads and spinmeisters on cable news shows, your laptop, tablet or smart phone gives you easy access to a wealth of election-related information sources online.
You may well be using social networking sites such as Facebook, Twitter and YouTube for up-to-the-minute news on what the presidential and congressional candidates are doing and saying, and for help to fully understand the policies they're advocating. And if you're fascinated with the horse-race aspect of politics, you can track everything from the latest polling data to campaign contributions as well as map what your favored presidential candidate's path to 270 electoral votes might be.
Here are five of the many ways to stay on top of things:



Photo: iStockphoto