Education Crisis: Student Loan Rates Soar
By Carole Fleck , July 03, 2013 11:45 AM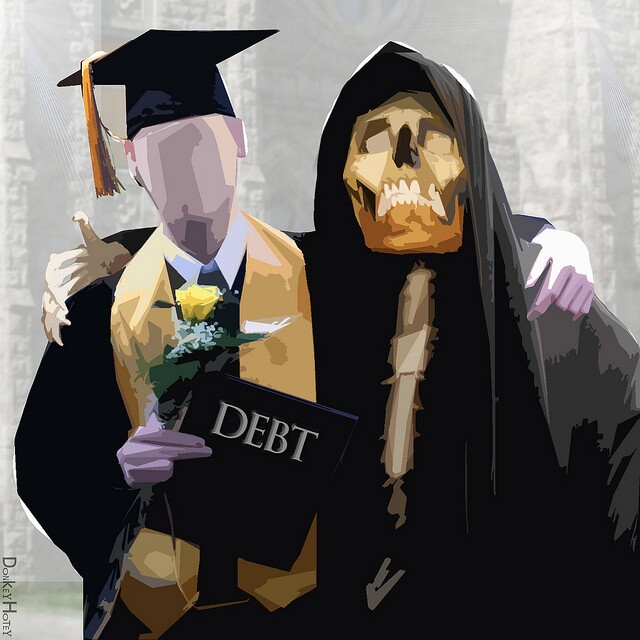 For college students like my son who rely on federal student loans to help finance their higher education, and for older workers who've returned to school in an effort to boost their job opportunities, these are anxious times.
Just one month before the fall semester begins, Congress on Monday failed to stop student loan interest rates from doubling. Now interest rates on subsidized Stafford loans, which are part of students' financial aid package, stand at 6.8 percent. That's double the rate I'm paying on my 30-year fixed-rate home mortgage.
Discussion: Banks Going After Credit Unions' Federal Tax Exemption
How did this happen? President Obama, as well as lawmakers from both sides of the aisle, had vowed to lower that rate before students signed loan documents next month. Now it's anyone's guess whether Congress will reach a deal to bring down rates when they return from the Fourth of July holiday.
Few people are optimistic.

"We're telling members to advise students that interest rates are going up," Justin Draeger, president of the National Association of Student Financial Aid Administrators, told the Associated Press.

If that interest rate remains, the average student loan debt will rise by about $2,600, according to estimates by Congress' Joint Economic Committee.
College students already graduate with an average of $26,600 in student loan debt. As a parent, the last thing I want for my 21-year-old son is more debt.
Yes, he does have time to pay it off. Older adults, however, don't have that luxury.
According to the Federal Reserve Bank of New York, people 60 and older owe a record $43 billion in student loan debt. Not all of it was the collective bill from midlife workers returning to school. Some helped their kids or grandchildren pay for their education. Even more troublesome, nearly 13 percent of student loans made to borrowers age 60 and older are more than 90 days delinquent.
For people collecting Social Security, the situation is worse. If they can't find a way to pay that debt, their retirement benefit could be docked by as much as 15 percent, or $190 from a monthly payment of $1,234.
So what should we do? Nothing. When it comes to signing student loan documents for our children or grandchildren, don't. Let them take out the debt. Instead, help them pay down their loan, financial experts say.
For those mulling over tapping their home equity to help pay for school, consider this: It might make sense because interest rates are lower than for student loans. But you could find yourself in trouble if you draw down too much equity and home values plummet. Then what's probably your biggest asset and largest part of your retirement nest egg is gone. And who knows how many years it may take for those values to come back?