Vets With Benefits Claims: A Shutdown Casualty?
By Tamara Lytle , September 27, 2013 02:48 PM
A government shutdown could take an especially painful toll on one group of Americans: veterans and their families who are waiting for benefits claims to be processed.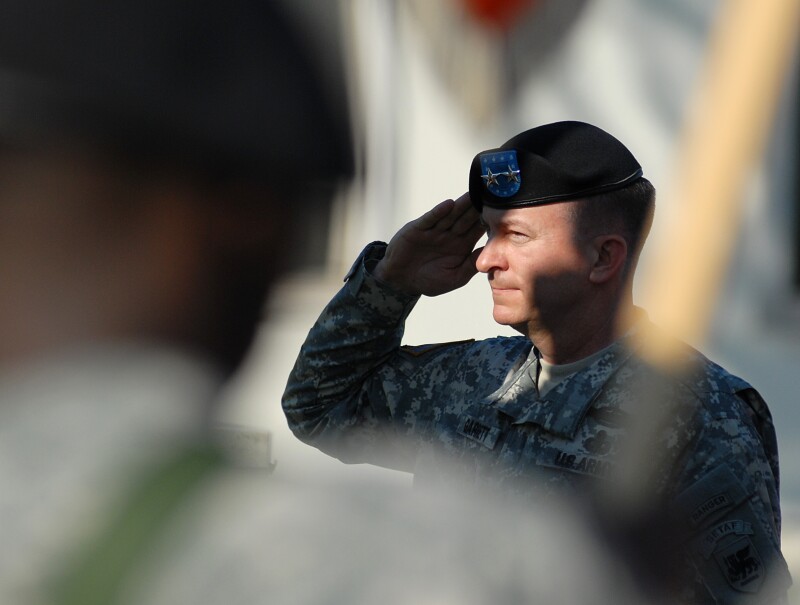 More than 700,000 claims are pending with the U.S. Department of Veterans Affairs . A shutdown could swell that number because the VA could have to furlough 20,000 workers who oversee claims, USA Today reports.
True, that's a fraction of the more than 300,000 employees who make the VA the second-largest federal office, after the Pentagon. And with most of them remaining on the job, VA hospitals will stay open and benefits checks will continue to go out.
But a congressional battle over funding the government that leads to a shutdown wouldn't help the VA continue to chip away at its claims backlog. In March, the number of claims outstanding for more than 125 days reached more than 600,000. As of Monday, the number had fallen to 434,681, and VA Secretary Eric Shinseki has promised to erase the backlog by 2015.
Last week a bipartisan group of lawmakers sent a letter to President Obama asking him to spare the VA from the shutdown by deeming their workers "essential," a move that would keep them on the job.
"The impact of a shutdown on veterans with new or pending medical claims will likely mean additional delays in adjudication," the letter said. "This will, in turn, cause the massive claims backlog that we have pressed the Department of Veterans Affairs to reduce to again worsen, in addition to halting forward momentum on this issue. We can't allow this to happen."
Photo: US Army Africa via Flickr
Also of Interest

Join AARP: Savings, resources and news for your well-being
See the AARP home page for deals, savings tips, trivia and more