In Accepting His Party's Nomination, Mitt Romney Covers Some 50+ Territory, But Just Barely
By Election 2012 , August 31, 2012 07:56 AM
Republican Mitt Romney routinely edges out President Obama among older voters. Yet in accepting his party's presidential nomination Thursday night, he made only fleeting references to the health and retirement security issues facing older Americans.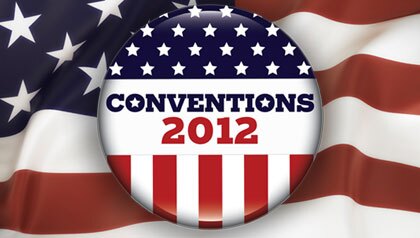 Romney pledged to lead a "united America [that] will care for the poor and the sick, will honor and respect the elderly, and will give a helping hand to those in need.'' He did not elaborate.
He also pledged to create a future "where no senior fears for the security of their retirement'' but did not say how he would do so. He didn't mention the words " Social Security'' in his speech.
Romney made one reference to Medicare, slamming President Obama for long-term cost reductions implemented as part of the 2010 Affordable Care Act. (The law reduces payments to hospitals and other providers but does not cut the amount of benefits beneficiaries receive and adds some new benefits.) "His $716 billion cut to Medicare to finance Obamacare will both hurt today's seniors, and depress innovation - and jobs - in medicine,'' Romney said. But he didn't talk about his own Medicare plan or mention that the plan championed by his running mate, Rep. Paul Ryan of Wisconsin, called for similar spending reductions in the program as those in the 2010 health care law. -Susan Milligan