Obama Ready to Propose Big Changes in Medicare, Social Security?
By Tamara Lytle, April 3, 2013 12:21 PM
When President Obama's budget arrives on Capitol Hill on April 10, lawmakers in the opposition party - in keeping with a time-honored Washington custom - are certain to immediately brand it "Dead on Arrival." This year, however, Obama's fellow Democrats may not be far behind.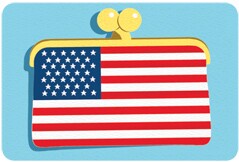 Obama is reportedly ready to propose some big changes in Medicare and Social Security - two programs that Democrats have traditionally gone to the mat to protect.

As Salon's Joan Walsh reports: "White House sources are now telling reporters that the president is 'strongly considering' including entitlement cuts in his 2014 budget, to be introduced around April 10. The budget could lay out precise cuts to Social Security and Medicare, as well as Medicaid, that the president has reportedly been offering in futile negotiations with Republicans, but that he's never officially spelled out."

So what are the changes that Obama could propose? Here's a rundown:

Adopt the Chained CPI. Using this different consumer price index for cost-of-living adjustments in federal benefit programs would reduce Social Security checks. "We and all of the groups engaged on this are starting to feel it may well be in the budget," AARP Executive Vice President Nancy LeaMond told The Wall Street Journal. A New York Times editorial also raised the possibility and offered that "We think he should not do so."
Combine Parts A and B of Medicare. Part A covers hospital stays; Part B covers doctors' visits. The changes would be for future - not current - retirees. "That would create a single deductible that could increase out-of-pocket costs for many future beneficiaries," The New York Times says, "but also could pay for a cap on their total expenses and reduce the need to buy Medigap supplementary insurance."
A grab bag of "modest reforms" in Medicare. The Medicare NewsGroup reports that Obama may follow through on the call for "modest reforms" in Medicare that was part of his State of the Union message - namely, the blog says, "reducing taxpayer subsidies to prescription drug companies, more cost-sharing for wealthy seniors (or expanded means-testing) and moving toward a pay-for-performance reimbursement strategy in order to reduce costs."


Also of Interest

Join AARP: Savings, resources and news for your well-being
See the AARP home page for deals, savings tips, trivia and more