Obama, Biden Define the Democratic Messages on Medicare and Social Security
By Election 2012, September 7, 2012 01:17 AM
On Medicare and Social Security, the battle lines for the presidential election are now clearly drawn.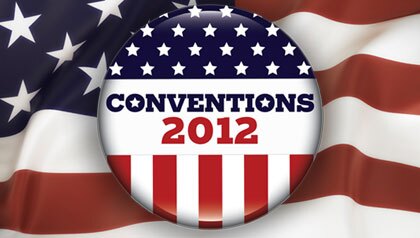 Last night, President Barack Obama and Vice President Joe Biden, in accepting their party's nominations at the Democratic National Convention in Charlotte, N.C., put in the plainest language yet how they will seek to frame the plans of their Republican opponents, Mitt Romney and Paul Ryan.

Biden led off, telling the audience that Romney and Ryan talked "about how they cared so much about Medicare, how much they wanted to preserve it," at their party's national convention in Tampa last week. "What they really didn't tell you is, they're not for preserving Medicare at all," Biden said. "They're for a new plan. It's called 'Vouchercare.' "

In his acceptance speech, Obama boiled down the message even more. "I will never turn Medicare into a voucher," he said, adding: "We will reform and strengthen Medicare for the long haul, but we'll do it by reducing the cost of health care - not by asking seniors to pay thousands of dollars more."

And it was Obama who distilled the Democratic message on Social Security down to a single line, telling the convention in similar fashion: "We will keep the promise of Social Security by taking the responsible steps to strengthen it - not by turning it over to Wall Street.''

In their speeches, Obama and Biden steered clear of any details as to their plans for the two programs, just as Romney and Ryan did at the GOP convention. If the devil is in the details, we may just have to wait until early October, when the first of the 2012 Presidential debates, focusing on domestic policy, takes place in Denver.

-Susan Milligan

What did you think about the Democratic platform and speeches? Join the convention discussion.