Older Voters Split in Terms of Party ID
By Tamara Lytle , March 27, 2014 03:54 PM
While a new Gallup Poll finds that voters 65 and older have moved from "a reliably Democratic to a reliably Republican group" over the past two decades, voters in the next-oldest age bracket - 50 to 64 - haven't followed suit and still show an outright preference for the Democratic Party.
In analyzing its own survey results from 2013, 2003 and 1993, Gallup concludes that the shifts in party preferences are attributable in part to attitudinal changes that come into play as people age.
The 2013 results, for example, show that voters in the oldest bracket have continued to move in a Republican direction over the past decade while younger voters have gone back toward the Democratic Party.
>> Sign up for the AARP Money newsletter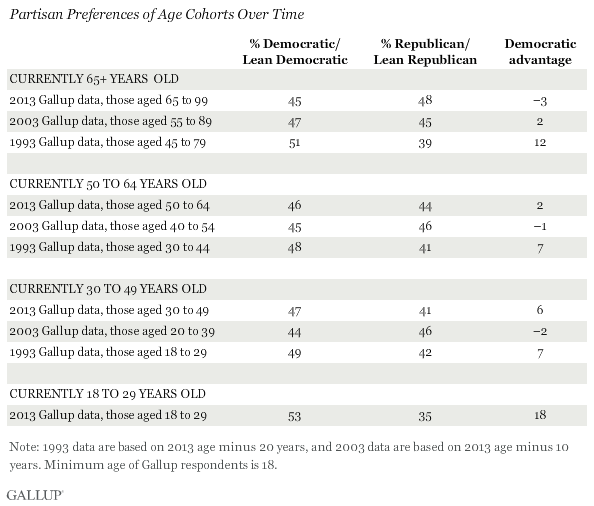 >> Get travel discounts with your AARP Member Advantages.
Jeffrey M. Jones, the managing editor of the Gallup poll, points out that such variations in party preferences over time aren't uncommon and usually are in response to major political events "such as the Republican surge after the 9/11 terrorist attacks or the Democratic surge in the latter years of the Bush administration."
Also of Interest

See the AARP home page for deals, savings tips, trivia and more