4 Types of Men You Shouldn't Date
By Rachel Blumme, December 18, 2015 10:13 AM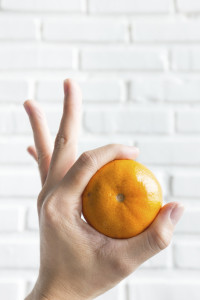 My friend's grandfather drove a fruit cart in the Bronx in the early 1900s. My friend was very proud of his family's fruitful legacy and, in particular, his own fruit-picking skills at the grocery store. He would carefully look at the fruit, smell the fruit, squeeze the fruit and sometimes even shake the fruit. He was determined to select the very best fruit available.

Dating is like picking fruit: I look, I smell and sometimes even touch and taste. I might even feel like shaking my dates but control myself. Along my dating education trajectory, I've come across some types of men who I highly recommend you avoid.

A new you within reach — Visit AARP Life Reimagined »

In Marni Battista's book Becoming Irresistible: How to Effortlessly Have Men Pursue You, Treat You like a Goddess, and Commit to You for Life, she outlines four such dangerous characters.



The Hunter. He's the bad boy in the "manimal jungle" disguised by good looks, a good job and a good personality. He knows how to make you feel you're all his, but then he disappears. Just when you've dismissed him, he shows up oozing charm again. Watch out; he's only looking for Ms. Right Now.


Mr. Quality Casual. He looks good on paper. He says he really wants to date you, but you always seem to get together after more important priorities in his life. He doesn't introduce you to his friends or family. Your relationship doesn't progress.


The Crybaby. This man wears his heart on his sleeve. He opens up to you quickly, and you feel you made a great connection. You can recognize him because he has had a series of "serious" relationships. He attracts women with big hearts who have a strong need to give and perhaps have difficulty receiving. Ultimately, he is not capable of a long-term relationship.


Mr. Elusive. Similar to The Crybaby, he starts out making a quick connection. He's honest about how he values his independence and has difficulty making a commitment. He'll say things like, "It's not you, baby, it's me." And he's right. Stay away, despite his charm.
I've dated the first three characters, and it's like they put a spell on you. Your judgment goes on vacation, and hopeful wishes and desires take over. In your youth, endorphins and hormones are expected to take over, but in your 50s, it's just damn embarrassing if they do.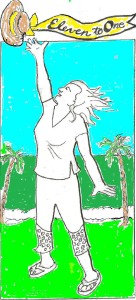 How would you put $10,000 to work? Sharpen your job skills and enter for a chance to win the big prize! Ends 1/31/16. No purchase necessary. See official rules »

What I have learned about dating is that it is best to avoid the perfectly ripe fruit that looks, smells and tastes great at the grocery. When you take it home, it soon gets bruised and useless. Instead, pick one that will slowly ripen over time. You can carefully watch it to determine when it is ready.

Coming Dec. 24: Why am I trying speed dating?

*Names and identifying information have been changed to protect privacy and security.

Photo: WR36 /iStock

Also of Interest:

See the AARP home page for deals, savings tips, trivia and more.