Howling at a New Full Moon
By Rachel Blumme, July 17, 2015 02:07 PM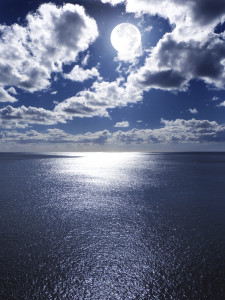 The man I am about to be intimate with was in diapers when I began having physical relations with men. Although I have 40 years of experience, I haven't been with many men, so it's a big deal when I decide to take this step with a new lover. It is not easy being with one man for decades and getting into bed with someone new, especially someone much younger.

There are many complicated and contradictory emotions. It's exciting and frightening. I feel powerful and vulnerable. I feel desirable and self-conscious. I am confident and insecure. I want the relationship to be casual. I want it to be serious. I am divided. Let's face it! If my potential lover knew what was going on in my head he would hightail out, even though he is motivated in the other direction.

I'm worried about all sorts of things. I took a blood test for sexually transmitted diseases so I could share the results with a potential lover and ask to see his "papers," too. I haven't used or needed protection in years, and I am a grown woman embarrassed to buy condoms. I discovered there is not one shelf of condoms at the pharmacy; there are now multiple shelves of condoms — every size and feature you can imagine. How do I know what to buy even if I get over the hurdle of embarrassment?

Preceding intimacy, of course, is the chase. Oh, the seduction. Older men seem to be just as focused on sex as when I was younger. They block my car door to snag a passionate kiss goodnight. They know exactly what to say to boost my ego and make me feel sexy and beautiful.

One man I was dating confessed that men tell women what they want to hear to get them in bed. I told that to my potential lover and he responded, "Well, it just so happens that what I want to tell you is what you want to hear." How smooth is that?

I have a confession as well. I have difficulty using my head when what little hormones I have rage through my body. And more powerful than sexual desire is the need to just to snuggle with someone again. Now, I watch the full moon rise over the ocean while spooning on a beach blanket in June. I whisper to him that the first crush I had on a man was on Andy Williams. He pulls out his cellphone and Googles Andy Williams singing Moon River. Can it get any better than that?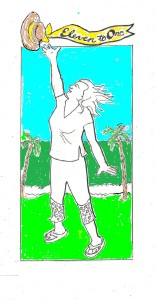 A new you within reach — Visit AARP Life Reimagined »

I howl to celebrate my newfound sensuality as a cloud floats in front of the moon and memories of a shared bed with my "wasband" fade into darkness. It is truly going to be a new day tomorrow.

*Names and identifying information have been changed to protect privacy and security.

Photo: Eivaisla /iStock

Also of Interest:

See the AARP home page for deals, savings tips, trivia and more.