Sustitutos del azúcar ¿un arma de doble filo?
By Zulay Ortiz , September 18, 2014 04:51 PM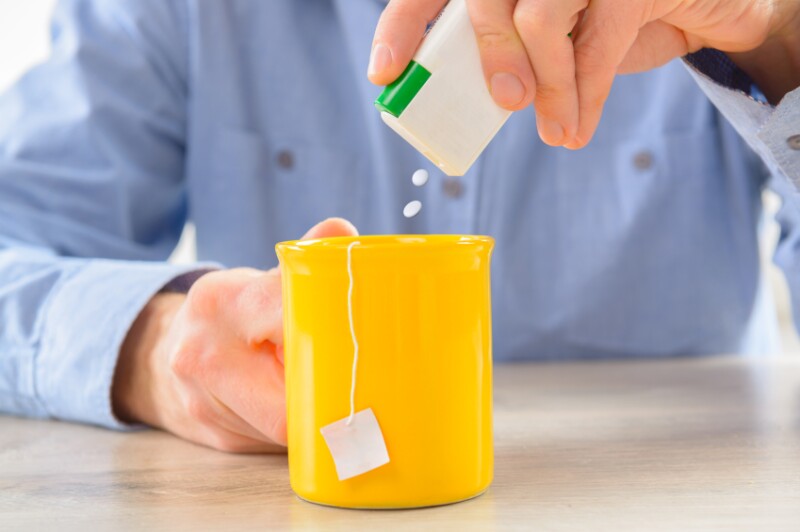 Un estudio publicado por la revista Nature (en inglés), pone en duda la función de los edulcorantes artificiales. Sí, esos de sobrecitos de colores; los mismos con los que endulzas el café y hasta tus postres favoritos. Resulta que la investigación revela que estos aditivos artificiales podrían provocar intolerancia a la glucosa, debido a que alteran la microbiota intestinal en algunos individuos.
"Se ha demostrado que este enorme y poco comprendido mundo microbiano que reside dentro de cada uno de nosotros, desde nuestro nacimiento, tiene un efecto enorme en nuestra fisiología", dijo a la prensa Eran Elinav, uno de los científicos líderes de esta investigación. "Nuestros resultados sugieren que el consumo de edulcorantes artificiales puede afectar el microbiota al punto de causar intolerancia a la glucosa en algunas personas", explicó. Siendo este un paso antes de la diabetes.
Se estima que los edulcorantes artificiales, no calóricos, son unos de los alimentos más utilizados a nivel mundial, tanto por personas delgadas como obesas. En el 2009 la American Heart Association (AHA) junto con la American Diabetes Association (ADA) publicaron un artículo titulado "Dietary Sugars Intake and Cardiovascular Health" (en inglés) en el que exponían que la ingesta de azúcar en las dietas de los estadounidenses era muy superior a lo permitido, por lo que ellos recomendaban disminuirla. Acto seguido planteaban la definición de endulzantes artificiales y explicaban por qué eran más seguros que el azúcar regular. Conclusión, que ambas organizaciones —entre líneas— parecerían recomendar la ingesta de estos sustitutos del azúcar.
A pesar del revuelo ocasionado por las aseveraciones de esta investigación, llevada a cabo por los científicos del Weizmann Institute of Science (en inglés) en Israel, los expertos en el tema piden cautela al manejar la información porque hasta ahora el estudio ha sido realizado solo en ratones. Otros expertos han ido más allá y han hecho un llamado a las personas a que no regresen a los endulzantes naturales, porque podría ser fatal sobre todo para individuos obesos, diabéticos y con otras condiciones de salud específicas.
Y tú ¿prefieres los edulcorantes artificiales o usas endulzantes naturales, con moderación? Cuéntanos en el área de comentarios. Mientras te dejo con la lista de los que han sido aprobados y regulados por la Administración de Alimentos y Medicamentos de EE.UU. (FDA por sus siglas en inglés) para el consumo humano: aspartamo, acesulfamo-K, neotame, sacarina y sucralosa.
Crédito de la foto: humonia vía iStock