La falta de vitamina D, ¿puede ponerte en riesgo de padecer diabetes?
By Zulay Ortiz , March 03, 2015 04:21 PM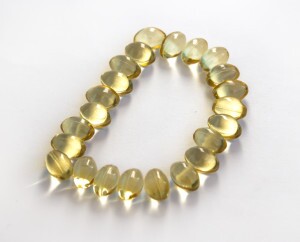 Durante los meses de invierno los niveles de vitamina D suelen bajar por la falta de exposición al sol. Y no nos damos cuenta, pasan los días y no hacemos el más mínimo contacto con un rayito de sol. Pero de repente comenzamos a sentirnos deprimidos, vamos al médico y, ¿qué encuentra? Que tenemos un déficit de vitamina D.
Fotos: 6 maneras de vencer la diabetes.
La carencia de vitamina D no solo nos afecta el estado de ánimo sino que está comprobado que puede llevarnos a padecer enfermedades como la osteoporosis, la artritis reumatoide; e incluso ahora se ha relacionado con el riesgo de padecer diabetes tipo 2.
Los resultados de un estudio publicado en The Journal of Clinical Endocrinology & Metabolism (en inglés) indicaron que las personas con diabetes o prediabetes tenían bajos niveles de vitaminas D, si se comparaban con personas con un índice glucémico normal. En el estudio, realizado en España, se examinaron 138 personas que se dividieron por su índice de masa corporal ( peso saludable, obesos, sobrepesos y obesos mórbidos) y sus niveles de azúcar en la sangre (normal, prediabéticos y diabéticos). Entonces se evaluaron sus niveles de vitamina D, glucosa en la sangre y sus índices de masa corporal.
"Nuestros hallazgos indican que la vitamina D se asocia más estrechamente con el metabolismo de la glucosa que la obesidad", dijo en un comunicado de prensa el autor del estudio, Manuel Macías González, de la Universidad de Málaga, en España.
La deficiencia de vitamina D se puede evitar fácilmente tomando de 10 a 15 minutos de sol, sin utilizar bloqueador solar, tres veces a la semana. También se puede adquirir por medio del consumo de alimentos como los pescados grasos, el hígado de res, el queso y las yemas de huevo. Vegetales como los champiñones, la col rizada, la acelga y el brócoli también la contienen. También a través de suplementos, en algunos casos recetados por un médico.
Descuentos en Salud y Bienestar: Ahorros de hasta un 30% en un estilo de vida más sano
¿Haces algo para mantener tus niveles de vitamina D? Cuéntanos en el área de comentarios.
También te puede interesar

Foto de Kras1 vía iStock