¿Podemos adelantarnos al Alzheimer?
Llámenme la "cerdita práctica" de la casa, pero en muchos aspectos de mi vida recurro a la planificación, la investigación y el tener conocimiento de lo que me atañe, para sentirme más en control de ciertas situaciones. Quizás son mis años de estar supervisando a varios miembros de mi familia que sufren enfermedades crónicas lo que me ha llevado a este punto: si se trata de salud, yo prefiero saber a desconocer.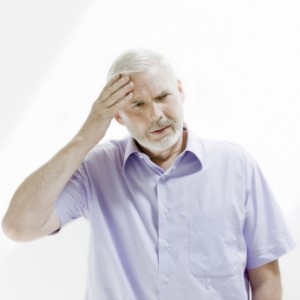 Fotos: Alimentos que disminuyen el riesgo de padecer demencia.

Me gusta que los doctores me hablen de frente, ya sea para decirme buenas o malas noticias. No me gusta que me oculten los resultados de mis análisis, ni los de mi familia. Hago muchas preguntas, aunque me vean como una molestia. Prefiero saber cuál es la enfermedad para la que tengo que buscar una solución o tratamiento. Planificar en la medida de lo posible mi futuro y el de mi familia, nuestra situación económica, para costear cualquier eventualidad de salud o hasta las estrategias de tratamientos que nos servirán en caso de emergencias.

Por eso hoy quiero hablarles de la importancia de saber y planificar, sobre todo cuando se trata de la Enfermedad de Alzheimer. Esta es una de esas enfermedades que por su alta incidencia, es probable que nos afecte directa o indirectamente, tarde o temprano. Tal parece que todos vamos a conocer en algún momento a alguien con Alzheimer o seremos pacientes de esta dura enfermedad que se roba nuestra capacidad mental. Entonces, hay que planificar, tener una idea de lo que haríamos en caso de demencia, organizar nuestros documentos más importantes, pensar en qué nos dejaríamos hacer en un hospital y hasta la posibilidad de ponerle fin un tratamiento que prolongue nuestra vida en caso de mucho sufrimiento.

Suscríbete a nuestro boletín.

Pues hoy en día, mientras los casos de muerte por enfermedades como el cáncer y enfermedades del corazón parecen estar menguando gracias a los esfuerzos conjuntos de investigación, tratamientos y estilos de vida, el número de pacientes de Alzheimer ha ido en aumento. Cierto es que la generación de los Baby Boomers está entrando de lleno en sus años dorados. Son en su mayoría mujeres, de 65 años o más —aunque también afecta a muchos hombres y personas más jóvenes— los 5.1 millones de estadounidenses que viven con dicha enfermedad.

Más allá de lo preocupante y terrible que es esta enfermedad en sí, los costos y sacrificios personales asociados al cuidado de un paciente con Alzheimer son exorbitantes. Se estima que una familia puede llegar a gastar unos $50,000 dólares al año en tratamientos y cuidados. Multiplíquese este monto por los 5 a 20 años que puede una persona estar sufriendo de esta enfermedad y los costos son inimaginables para una familia común.

Descuentos en Salud y Bienestar: Ahorros de hasta un 30% en un estilo de vida más sano.

Es por eso que la Alzheimer's Foundation of America (AFA, por sus siglas en inglés) exhorta a todo el mundo y ofrece gratuitamente un monitoreo confidencial a nivel nacional que puede indicarle a la persona si es vulnerable a padecer de Alzheimer en el futuro. Para registrarse en el monitoreo y obtener más información pueden hacer clic en el enlace del National Memory Screening Program (en inglés).

Esto, se suma al estudio presentado en noviembre pasado en Washington, DC ante la Sociedad de Neurociencia en el que un grupo de investigadores asegura haber creado una prueba de sangre que puede determinar con 10 años de anticipación la presencia de Alzheimer.

La AFA ha lanzado una campaña de concientización bajo el hashtag #RememberTogether o en su sitio web www.remembertogetherAFA.org (en inglés) en el que podemos compartir fotos familiares, recrear historias y recordar, todo en el contexto de la lucha familiar que significa vivir con el Alzheimer en casa.

Dicen que saber es tener poder. No hay excusas para desconocer.

Así que ¡a cuidarse!

Infográfica cortesía de Alzheimer's Foundation of America.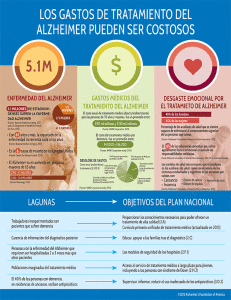 También te puede interesar: